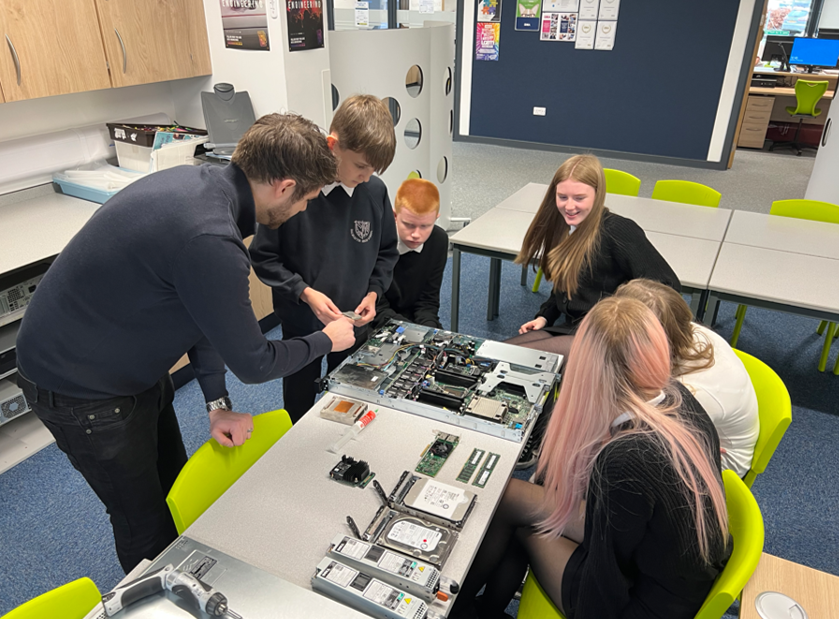 Dumfriesshire-based IT firm ETB Technologies has teamed up with a neighbouring high school to create a new programme designed to help address the tech skills gap in their local area.  
ETB will be sending one of its engineers into Dalbeattie High School to give S3 pupils an insight into the world of work, the skills involved and the possible pathways into various IT careers. 
The programme started this month with a session on the key components of a server, the differences between a PC and a server, and how to strip and rebuild a computer.
The students will also be offered the opportunity to visit ETB's engineering labs and workshops to experience life working in the tech sector.
ETB hopes the new partnership will encourage more local youngsters into a career in computing.
MD Nick Stapleton said: "We expect to offer this programme annually to pupils interested in working in our sector, at Dalbeattie High and hopefully other schools or further education providers too."
Ross Kennedy, Physics and Computing Science Teacher at Dalbeattie High School said: "Increasing pupil awareness of the range of careers that are available to them on their doorstep is vital, and incorporating this into lessons is an excellent way of preparing pupils for learning, life and work."