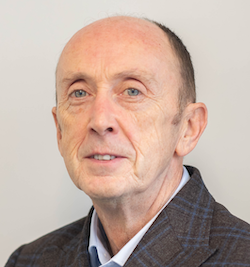 Manufacturers must shift gear to realise sustainability potential, according to ETB Technologies Managing Director Nick Stapleton.
According to Stapleton,there is a significant opportunity to develop the supply chain with a sustainable mindset by considering the second user market right from the point of manufacture. "Currently, some manufacturers restrict access to licences, support contracts, upgrades or spare parts, which makes the product less appealing for the refurbished market," he stated. "Making these more readily available to all would get more equipment into the 're-use, refurbish, recycle' loop, which we believe would create a more buoyant market across all ages of equipment."
 
Stapleton believes that greater availability in the second user sector will attract more potential customers who may never have bought new. He reported a 44 per cent increase in new customer spending from 2021-22 as more organisations realise the product quality and availability within the sector.
"This continues the demand for new products being constantly added to the top of the funnel, and allows a greater choice for a wide range of business sectors," he added. "This would have a positive effect on sustainability and Net Zero goals for the channel and wider industry."
 
Working together to improve the industry through quality and availability can only be beneficial for everyone, emphasised Stapleton. "We're already seeing some good examples of collaboration, such as the recent creation of a BSI standard for refurbished items, which is a great step forward to continue to build trust," he added. "There is also talk about the creation of an industry body to help with lobbying and standards."
 
However, the sector could do better, noted Stapleton, pointing out that the Open Compute Project – the collaborative community focused on redesigning hardware technology to efficiently support the growing demands on compute infrastructure – appears to have limited contribution from the big manufacturers. "It would also be beneficial to see more collaboration between companies to encourage the Government to take the lead in promoting refurbished or re-used equipment, which can have financial benefits as well as green ones," commented Stapleton. "Until the Government supports the product cycle as a whole manufacturers will continue to have ultimate control over the second user market."
Until the Government supports the product cycle as a whole manufacturers will continue to have control over the second user market
 
Government incentives and subsidies are key to ensuring more businesses consider refurbished hardware, noted Stapleton, citing one example where the Government could include refurbished machinery in the super-deduction allowance which lets British firms claim back up to 25p for every £1 they invest in 'qualifying' machinery and equipment, and update this before it ends in April this year.
 
"Research into sustainability and best practice, such as energy consumption in data centres, should also take into account the use of refurbished tech when calculating any environmental benefit," added Stapleton. "There is an opportunity for the sector to work more closely with distributors, as well as the more academic side of IT, to raise awareness of the benefits."
 
ESG becoming a governance related topic has correlated with environmental awareness becoming a board level issue, which is a positive development, observed Stapleton. "Talking about these issues at a board level will ensure that they filter through all aspects of business," he said. "And having the opportunity to collaborate more with partners and others in the same sector means that there will be a stronger voice for the green agenda."