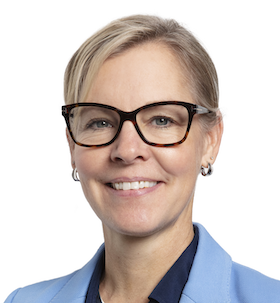 Catalysing the link between talent and innovation is a major objective for the ICT sector but ongoing skills shortages have created barriers against achieving this critical interconnected goal.
Here, Colt Technology Services CEO Keri Gilder explores how channel leaders can tackle what is perhaps the biggest challenge facing ICT businesses, and how nurturing a more diverse and inclusive workforce could create the conditions to encourage greater innovation.
I participated in a recent round table organised by EY and attended by Deputy Prime Minister Rt Hon Oliver Dowden MP to discuss topics such as digital inclusion, the UK's future technology roadmap and the urgent requirement to build sustainable infrastructure and talent for the country to lead in AI and quantum. I was struck by the passion and determination of everyone present to make the UK a technological superpower. One of the key areas our discussion centred around is an ambition to build and promote the UK as a world leader in this area. The need for investment in growth and skills in quantum is fundamental to achieving this goal and will present exciting opportunities for the channel. Acknowledging and investing in the skills gap is a critical first step.
We've reached a pivotal point in the narrative around the skills shortage... 77 per cent of CEOs see the limited availability of key skills as the biggest business threat to company growth. Businesses are worried, with those in the tech industry perhaps the most concerned of all. Tech must accelerate – and deliver – the roadmap for the digital economy, a roadmap to facilitate a connected global society, built on innovation. At the same time, the industry shoulders the responsibility to drive this transition in a sustainable, fair and equitable way. Digital infrastructure is a priority, and ESG credentials top the agenda, but these plans are at serious risk of derailment by one critical factor – access to talent.
It has never been more important, morally or economically, to create a fair and equitable workplace where everyone can thrive. We must take action to remove bias
For the past three years I've been open with my concerns about the talent shortage reaching crisis point, particularly across the tech industry, and the long-term impact this will have on innovation, industry, society and the economy. Demand outstrips supply and skills are just not growing at the same pace as disruptive tech. Businesses won't be able to innovate or compete. They will be unable to deliver what they need to in order to grow. One study found 84 per cent of businesses questioned are being held back from delivering major cloud projects due to a lack of skilled tech talent to support their goals, while just one in ten workers have the skills in AI that are in-demand, according to Salesforce.
It isn't just tech talent that's in demand: Nearly 80 per cent of CEOs say they are struggling to find the innovation and creativity skills they need for their businesses. Which leads to the obvious question – why are they finding it so hard? The post-Covid Great Resignation and boom in hybrid roles should have opened up the market to a pool of talent unconstrained by geographic borders. But this hasn't happened at the pace we expected. Some leaders are still readjusting, unfamiliar and uncomfortable with new working models. Some organisations are still not set up operationally to deliver a remote employee experience that replicates a traditional workplace experience. Businesses that had built strong cultures based on being present in a traditional workplace were forced to rethink what mattered most.
In hiring for the tech channel, we must start by bridging the gap between what companies have to offer, and what job seekers actually want. Despite the wave of excitement the tech industry continues to ride – buoyed by the AI and metaverse buzz – job seekers need more than promises of flashy offices with beanbags before they commit to a role. Today's candidates actively search for businesses whose values align with their own. They seek businesses where difference is celebrated, where commitments to diversity, equity and inclusion are not just goals but are part of an organisation's DNA.
LinkedIn found that 59 per cent of respondents in Europe wouldn't work for an organisation that did not share their values. A Glassdoor study indicates that 32 per cent of job seekers would not apply for a job at a business they felt didn't show a commitment to diversity and inclusion. Diverse companies are proven to outperform others, to deliver a better customer experience and see greater levels of innovation. Employees are more engaged and retention levels are higher.
We must start by bridging the gap between what companies have to offer, and what job seekers actually want
Narrowing the skills gap must reach far wider than the hiring stage. Stopping talent leaving the industry is a huge challenge. People with disabilities report being shut out of the industry, facing barriers to successfully delivering their roles from physical accessibility to a lack of access to supportive technologies. Meanwhile, 60 per cent of women in tech have considered leaving the industry; 35 per cent of workers feel too old for the industry and 71 per cent of young people in tech say their gender, ethnicity, socio-economic background or neurodiversity has made them feel uncomfortable at work. Unless we address these issues head-on and commit to change – to removing barriers to progress – the stark truth is, we're not going to reduce the skills gap in our lifetime, or even for our children's generation.
It has never been more important, morally or economically, to create a fair and equitable workplace where everyone can thrive. We must take action to remove bias, set goals and report progress, invest in internal mobility and commit to a culture of learning. Change starts at the top, and we have to create leadership teams reflective of broader society. We need greater collaboration across the industry, we must forge deeper connections between government, education and business, and we must deliver against our duty of care, to support and nurture our employees at every stage of their career.
We're on the cusp of a new digital age which presents an incredible opportunity. Right now, the onus falls on tech leaders, government and educators to come together to build the skilled, diverse and equitable workforce of the future.