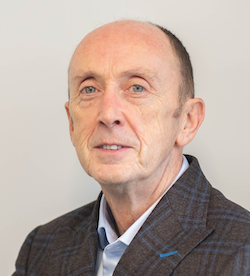 Supply chain issues and the rise of ESG programmes will continue to provide a boost to the circular economy and refurbished IT market, according to ETB Technologies Managing Director Nick Stapleton.
As we move into 2023, those looking to make new IT purchases will continue to be impacted by the same supply chain challenges we saw last year resulting from the war in Ukraine, Brexit and the ongoing semiconductor crisis, believes Stapleton. "We don't expect this to ease for at least six to 12 months," he stated.
"The upshot has been a boost to those in the circular economy – particularly the refurbished IT sector. More organisations have considered how they can continue their digital transformation programmes without delay, so have looked at new sources to improve or upgrade their IT infrastructure."
Stapleton has witnessed this trend first hand, pointing out that ETB Technologies has experienced a 44 per cent increase in new customer spending from 2021-22 as more organisations realise the product quality and availability within the sector.
"We expect this trend to continue as more businesses see how they can benefit directly from refurbished enterprise IT equipment," he commented. "Parallel to this, we expect to see a continued focus on quality and standards, not only for the hardware supplied, but for the service experience too."
Another factor that will boost the refurbished IT market is the increased profile of ESG programmes, observed Stapleton. "While the societal impact has always been an area of focus for businesses, the reskinning of ESG to become a governance related topic has correlated with environmental awareness becoming a board level issue," he added.
"This is resulting in more financing coming into the industry from green investors; and while we have already seen some consolidation by large IT distributors, we would expect to see more over the coming year as distributors buy up others focused on areas like recycling."
 
Continued growth around the sector will also require a stream of skilled employees to meet market demand. "Looking outside of the box and engaging with young people in schools and colleges must happen," added Stapleton. "The recruitment marketplace is also likely to be boosted through entrants to the market coming from some of the big US-based tech businesses which are streamlining their teams."