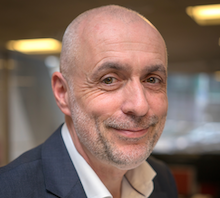 Training, knowledge and skills development for sales staff is as critical to growth as the innovation that goes into the applications and services they are tasked with selling, evangelised VanillaIP Sales and Marketing Director Iain Sinnott.
 
"Growth in new apps and sales knowhow is vital," he stated. "Any successful business cannot have one without the other." 
In a call to action during a keynote at the company's Partner Day (on January 21st at London's Mortimer House) Sinnott urged delegates to make the most of a new demo tool launched at the event, called Virtual Innovator Pack and worth £1,000 per year per sales person.
 
"The intention is to motivate sales people to embrace training and ensure they are familiar with the key revenue products, enabling them to discuss benefits and bring theatre to meetings by demonstrating them in action," explained Sinnott.
 
"To qualify for a pack sales people need to attend a training day, and it will be theirs through 2021 as long as they continue the training programme and hit certain KPIs.
 
"Based on our LEAD (Listen, Educate, Advise, Design) sales methodology, we believe the best investment is in the potential and performance of our partners' front end sales people."