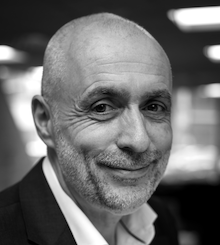 We are all familiar with the multi-square views of a virtual meeting, or watching a screen share and developing ideas collaboratively. It's sometimes fun to get a peek into other peoples' houses, and that sometimes means the occasional appearance of a family member in the background.
 
The important view that employers need to get however comes from the other side of the glass, and it is a view that might tell you more about the effective potential of your team and their possible mental state.
 
It's late winter, which makes it the perfect time to do this research because it is possibly the most testing time of the year mentally for the workforce. For those suffering from more acute mental health issues the run into Christmas is perhaps more critical, but for the majority of people not suffering from mental health issues the challenge at this time is bad weather and the lack of recreational daylight, which can become a disruptive mental cloud. Add the current Covid restrictions and the 24/7 newsreel of gloom - the task of keeping our teams perky has increased.
 
What concerned me was a sudden feeling that I didn't truly understand my teams working environment and how 100 per cent home working might be affecting them. They range from young marketers to old road warriors, now all operating 8 to 10 hours a day from their home work station. But what is their work station like? In the office we know what the environment, the furniture and the distractions are, but with our teams only visible through the lens of a webcam we are only getting half the picture. So I asked for a different picture, a picture of what greets them every morning and a summary of how they feel they are set up. 
Here are some of the views I received, and as you might expect from a technology company specialising in 'work from anywhere' business communications solutions, the kit is pretty good and from their comments I start to understand the elements that promote their efficiency, the absence of which might hold your team back. They include a good chair, natural light and perhaps the winner (excluding the Webex service integrated into the core telephony solution for a minute) was multiple screens.
 
Clearly this is a lesson we have learned as a business some time ago, especially as more and more of our meeting schedule had shifted to virtual. 
We have nationally spread partners, international Uboss customers and a development team in India, so remote collaboration has been a necessity for some time. But it really came home to me the other day when helping a friend get technically ready for a remote interview in which he was to present some slides armed with just a laptop. That to many this is a massive and sudden change and as employers we need to examine each member of our team. 
 
Once you understand the changes in the way people can, or as we are now have to work, we can look to support their individual productivity. The cost of not equipping our people will be far greater than the cost of saving the money! 
For example, the headset they feel comfortable in, the desk and screen position that protects their posture, the chair that they will occupy for so many hours. The tech tools are of massive importance too, with communications tools now splitting into three areas, voice, meetings and the 'continuous' collaboration provided by the likes of Webex Spaces and MS Teams Channels. 
The multi-screen is a personal thing but we have found either a laptop screen plus one addition, two matching screens or a big screen that can split and display multiple applications delivers results.
 
We will have to leave it to our teams to sort where in the house they can site their mission control but be mindful, as much as we might have hated the commute to work, or complained about roadworks extending our day and making us late for appointments, we need to be creative about the way we energise our team, and perhaps be tolerant of an occasional bad mood. After all, we worry about screen time when it comes to our kids.
About the author:
I am an enthusiast for the proper use of technology and the development of better ways of working. Better for the businesses, better for the staff, better for communities and better for the planet.