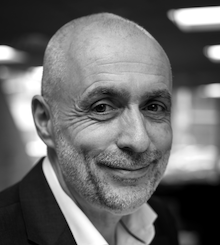 When the piper greets us at Gleneagles on the 10th of November for this year's Comms Vision it will be 729 days since we last said farewell to our colleagues and friends at this spectacular location. As I prepare once more to engage with some of the leading players in the reseller community, I have asked myself what has changed and indeed what has not?
For the 121 meeting sessions I tend to have four or five slides on a screen to help summarise where VanillaIP sees the opportunities in the following year and what strengths we might bring to our partners through our product portfolio and through Uboss, our multi-vendor cloud management platform. 
What has changed is the customers desire and ability to use remote working, video meeting and collaboration tools. In November 2019 you just couldn't assume a prospect or customer had the tools to join anything other than a visual screen share session like TeamViewer but in November 2021 I think we can assume the vast majority can happily hop on a Teams, Webex or Zoom meeting without any technical challenges. In simple terms we all have cameras, we all have audio solutions and we have all had a lot of practice. The true use of collaboration tools like Teams Channels and Webex Spaces is still evolving as everyday work processes replace emergency solutions, but we have all  seen telephone calls drop and scheduled meetings grow in our own day to day operations.
What hasn't changed is the relevance of some key ideas we were sharing in 2019. In fact, those messages now look even more appropriate as resellers develop an understanding of how their customers need to engage with suppliers having experienced the juddering effect of a massive and unexpected interruption to 'business as usual'. This was no 'snow day' justification for a shift to a fully flexible cloud, this was a quantum leap in the way we work and they way businesses have to calculate risk.
Technology adoption and risk management were slides one and two in my 2019 slide deck, suggesting first that the supplier and customer should now partner in a perpetual programme of technology optimisation, then secondly that 30-day terms on user applications de-risked the buyer's investment in new productivity solutions as they arrive in the portfolio. We suggested that account managers would hold a key role in the revenue development and that frontline sales people would have to LEAD new prospects into our brave new world of cloud, where LEAD stands for Listen, Educate, Advise, Design. In fact, in the four weeks that followed Gleneagles that year we completed the last of a highly successful series of training sessions on the LEAD process – shame the sales force all got locked down three months later!
So, unsurprisingly the VanillaIP message for 2021 is an updated version of the one that was delivered two years ago, but which now sees the customer market enthusiastically engaged with suppliers who can combine the productivity applications and services they need, with the commercial and contract terms that remove risk, and the true cloud support that comes with real-time, on-demand provisioning. 
We have never looked forward to a trading year more than we are looking forward to 2022, helping those resellers who had to take a jump to the left, and then a step to the right. I think we will finish this off in the bar at in Scotland.