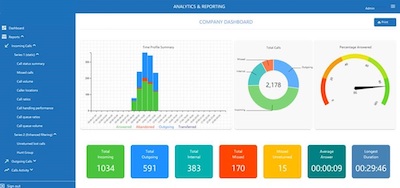 A new reporting suite for the MyPhones Altos hosted telephony platform gives partners a richer view of call reporting stats and forms part of the standard licence, according to Sales Director Paul Gibbs.
"The Insights reporting suite responds to the increasing need for richer data analytics, which in turn enables businesses to drive productivity across remote locations," he said.
"Supervisors can see productivity statistics easily with filterable call detail, showing answered and abandoned calls, call durations and DND reporting."
The launch follows other platform enhancements including MS Teams integration and a portal refresh.