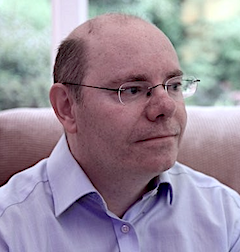 Nigel Dyson (pictured) has joined MyPhones as Head of Development. He brings 25 years experience in software development and team leadership and will work alongside Sales Director Paul Gibbs and Managing Director Andrew Robinson to drive the business.
The move reaffirms MyPhones' commitment to build on the market advances made by its Altos white label telephony platform.
Robinson commented: "MyPhones has seen a huge increase in resellers signing up over the past 12 months and this role is key to continuing to deliver on the requirements of our partners and customers."
Gibbs added: "With Nigel at the helm of development our partners can expect more features that will give them the edge in winning business."
Partners were updated on more developments during MyPhones' Partner Day on 6th October.