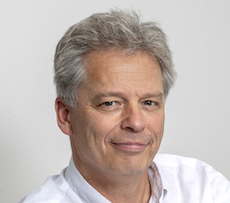 Netherlands-based software development business PeterConnects is on the hunt for UK reseller partners keen to give customers enhanced attendant console services on Cisco, BroadSoft and Microsoft UC platforms.
PeterConnects claims to be already working with over 100 of the biggest partners on the planet and says it has recorded a 300% increase in revenues in the UK this year.
"When receptionists, switchboard operators and service desk staff pick up the phone or respond to a message they shape the way customers perceive a company," said UK Country Manager Tim Field.
"Our solutions add customer insight, reachability context and control to every omnichannel conversation in a single pane of glass."
All PeterConnects solutions, namely Attendant, ServiceDesk, ManagerAssistant, ContextManager and OmniDirector, have been developed by JDM Software, a Cisco Preferred Solution Partner and Microsoft Partner which CEO Lucas de Clercq acquired in 2016.
Speaking at the UK leg of its European roadshow in London, De Clercq said he was targeting SME and enterprise markets exclusively through the channel and is seeking relationships with service provider resellers and larger partners already providing UC and contact centre solutions and resellers operating in the SME space.
"With our solutions, anyone calling an organisation will immediately get relevant context relating to that customer and, importantly, we support all types of communication including WhatsApp, Facebook, Webchat and so on," claimed De Clercq.
"Ultimately, we support all conversations that a relevant in today's digital world."