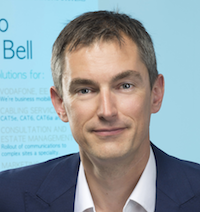 Former band vocalist William Copley knows a thing or two about putting a video together, but believes any comms providers scared of the process should think again if they want to upgrade their brand image. 
Marketers will tell us that adding a slick, professional video to a company's website is essential in a world where content is king, but few resellers have taken the plunge after weighing up the cost and time involved against RoI. On the flip side is Copley, CEO of Worcestershire-based Armstrong Bell, who once fronted Indie rock band Fretblanket. The band had substantial success in the nineties, recording three albums and releasing two on the Polygram label before folding when the big hits eluded them, and family life took over. 
Copley identified comms as an industry that was going places and set up Armstrong Bell in 2001. The company now boasts a turnover of £2.5 million and has 18 employees focused on selling hosted comms to enterprise and mid-market clients across a variety of business spectrums. With his background and confidence in front of a camera it was inevitable that Copley's thoughts would eventually turn to producing an Armstrong Bell video to differentiate his website in a crowded market. But his motives were not only to boost his SEO ratings, as he explained. 
"When customers go onto a reseller website and see an MD or owner talking about how wonderful his or her business is on a video, they know it'll often be that person who answers the phone and does the installs," said Copley. "My strategy has always been to show customers and potential employees that we're not a one man band, but a team of professionals and a well-run organisation who people want to work with."
Music videos are specialist and not cheap to produce, so instead of calling on old contacts Copley turned to Philippe Ingels, owner of Wakster, who he met at a local BNI networking event. Ingels has a background in video games and social media marketing, but for the last six years has specialised in producing 'explainer' videos and counts Microsoft, TalkTalk, SAS, Workspace, Kickers and The History Channel, among others, on the expanding list of companies he's done work for. Ingels firmly believes that some facts can only be effectively explained, and some stories persuasively told, through animation and his 3D imagery brings those stories to life.
"It's all about what gets people to make a positive decision, and a key part of that is helping customers understand the value of the products and services a company provides and what that value means to their business," he stated. "Selling on features without focusing on value never works. People make decision based on emotions supported by reason to give it context. Animation, storytelling and life video, when utilised correctly and creatively, are all brilliant tools for creating those emotional trigger points and explaining the facts in a clear and engage way."
Copley briefed Ingels on the fundamentals of hosted communications, which Armstrong Bell sells alongside MyPhones and Wildix, and a story board was developed based around 'connecting spaces'. In collaboration with Studio 8, a video production company in Oxford, Copley performed on camera in front of a green screen, moving and pointing as directed. A team of professional actors were also recruited via a London casting agency and Copley and the actors were then edited into a 3D animated environment. The result was a premium quality, highly engaging but simplistic portrayal of what Armstrong Bell does – enabling people to collaborate successfully on a 'plug and play' communications platform. 
Three months after Copley's original brief the video was completed and its quality speaks for itself (see www.armstrongbell.co.uk). The entire production cost £10,000 and when compared to say, corporate hospitality or a national newspaper ad campaign, Copley is convinced it's money well spent. "We are very much in a 'me too' industry so the video is all about showing people we mean business and we have fun doing it," he said.
Would Copley advise other resellers, perhaps with less confidence in front of a camera than him, to look at the benefits of video? "Undoubtedly yes, but firstly you must find a professional to work alongside," he advised. "Secondly, it's all about preparation. I have done many videos in the past and my experience has taught me that if you don't prepare it won't work."
The case for video
• The world reportedly watches one billion hours of YouTube social video per day.
• 97% of marketers claim that videos help customers understand products.
• 80% of all traffic will consist of video by 2021. (Source: Cisco)
• 81% of businesses are now using video for marketing. (Source: Hubspot)
• 90% of consumers claim a video will help them make a purchasing decision. (Source: Social Media Today).
• 74% of people who get an opportunity to see a product in action via an explainer video will buy it (Source: Wyzowl).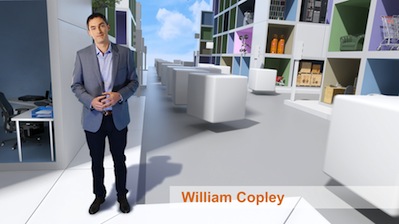 Read more on Armstrong Bell here