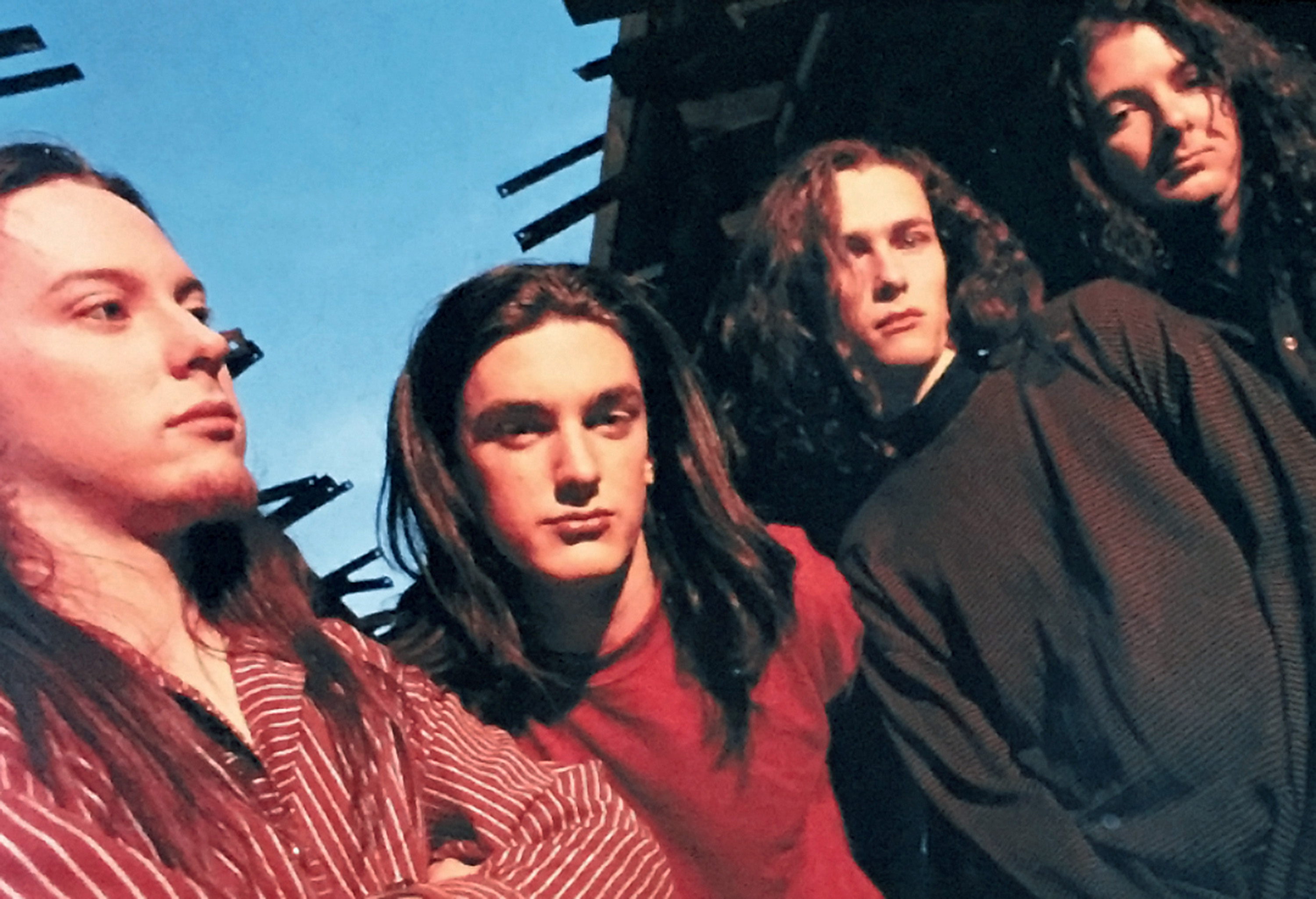 Armstrong Bell Managing Director William Copley is rekindling the music career he enjoyed in the 90s with two live concerts and a new album.
Aside from running his Bromsgrove based comms provider business, Copley is lead singer with Fretblanket, who are reuniting for two live shows to celebrate 30 years since signing a world-wide major label record deal. The band will also finally release their third album, songs originally recorded more than 20 years ago.
Fretblanket exploded onto the UK scene when the leading track from their first EP scored single of the week in the NME. At a mere 17 years old, and having established a reputation for blistering live performances, the band were wooed by multiple record labels before signing to Polydor in 1992.
The former school friends are gearing up for two reunion shows in London and Kidderminster (near their hometown of Stourbridge) and are putting the finishing touches to previously unreleased material.
"With half the band resident in the US, rehearsal has been challenging, but we couldn't be more excited about getting back on stage and in front of an audience"." said Copley.
Combining a keen melodic ear with an aggressive guitar-led attack, Fretblanket's emotionally charged anthems proved a hit with audiences on both sides of the Atlantic. US tours saw the band performing with the likes of Radiohead, Weezer and The Black Crowes, whilst MTV lapped up the videos, giving "Into the Ocean" the highest marks ever awarded on the "12 Angry Viewers" show.
Fretblanket will appear at The Lexington, Islington on Wednesday 12th April 2023, then at 45 Live, Kidderminster on Saturday 15th April 2023. Tickets are available via https://fretblanket.uk/
Their third studio album, "The Distance In Between" is being finalised, ready for release to streaming services to coincide with the live dates.