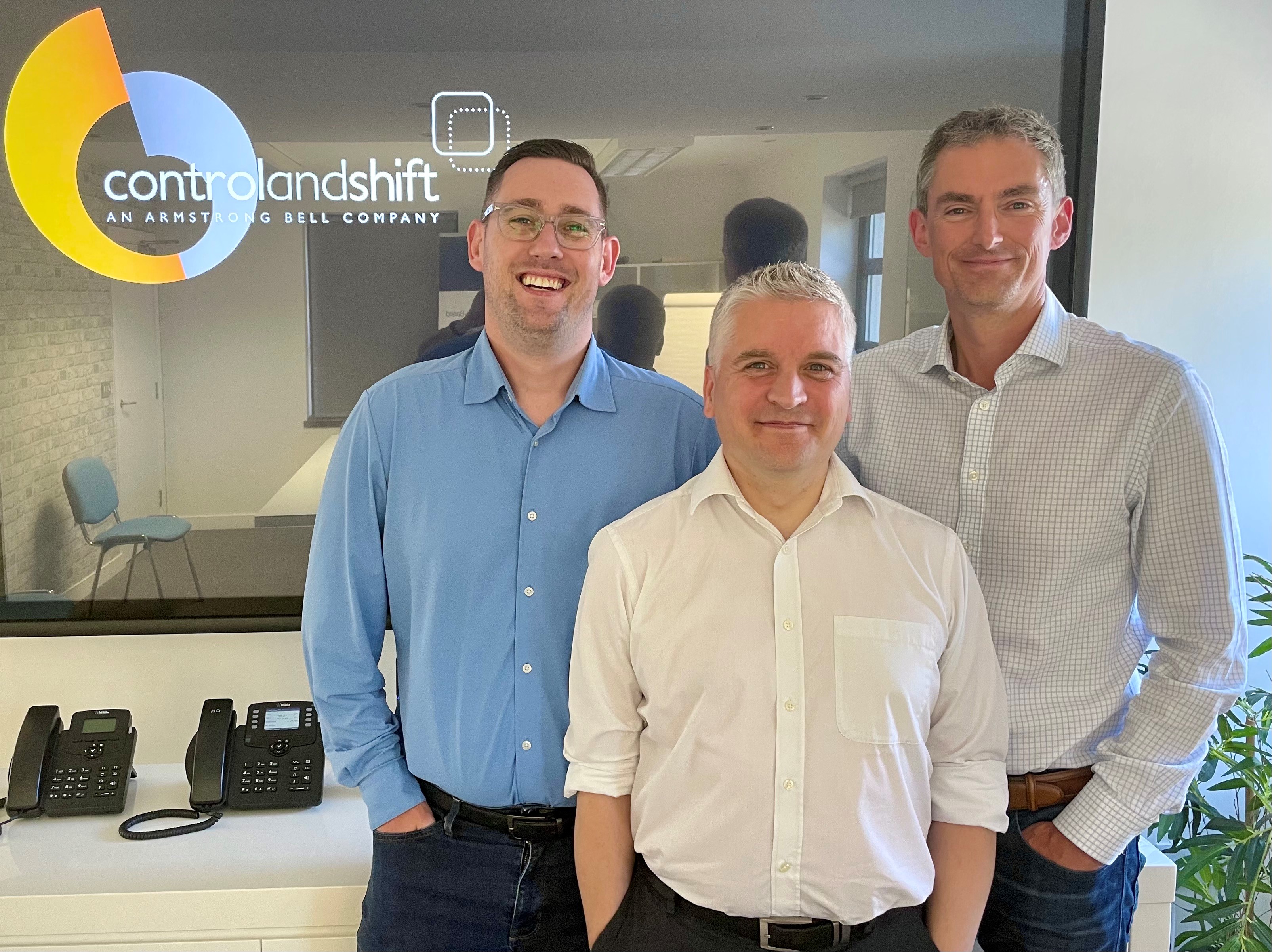 Armstrong Bell has added IT support and MSP capabilities through the acquisition of Control and Shift.
The buy adds a range of IT services including IT support, Microsoft 365, and server hosting, which complements and enhances Armstrong Bell's existing portfolio, according to Head of Customer Service, Dan Black.
"Our customers will greatly benefit from a convergence of services," he said. "They have always asked if we can also manage their IT and we can now provide these products and services.
"It also helps us in-house to have Control and Shift's IT specialists around the office."
The acquisition sees Control and Shift's five-man team join Armstrong Bell, with MD Rob Savage becoming Head of IT at the wider group.
"We have gone from a team of five to a team of 20," he said. "The cultural synergies will ensure our customers do not feel any difference in the way we deliver our services.
"Our customers and employees will also benefit from added scale and resources."
Pictured (l-r): Black, Savage, William Copley – MD at Armstrong Bell.