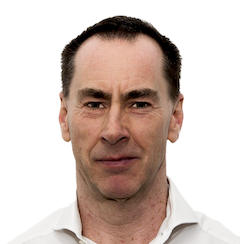 Probably the first comms company to lock down is also out of the blocks ahead of the pack as Charterhouse Voice & Data CEO Mark Brooks-Wadham kicks off an acquisition campaign that will accelerate the business towards £100 million.
That Brooks-Wadham is a man of foresight and 'gut feeling' is without question. But he is also a man of science, with fact-finding, executed wherever possible, and a weight of gathered evidence always key to decision making. It's an approach that led to the pre-emptive lock down of Charterhouse's offices way ahead of most, and it's a strategic capability that holds particular appeal for company owners considering an exit. So when Brooks-Wadham embarks on a growth campaign that could lead to Charterhouse becoming one of the sector's greatest expansion stories in modern times, you would be doing yourself a big favour by taking note.
Charterhouse was established in 1993 by Brooks-Wadham and David Doherty. In 2018 the company secured PE investment from August Equity, creating a platform for acquisitions that enabled the business to target up to £100 million revenues and become a nationwide operation. "In 18 months we have taken the company from £24 million to just under £50 million," noted Brooks-Wadham. "Now we are looking towards the £100 million milestone. Forget batten down the hatches – but this is not about scale for its own sake."
Brooks-Wadham's sweet spot is £5 million to £20 million firms, ideally located in the south west and the north, but he does not discount a transformational deal that could double the size of the business overnight.
In February Charterhouse's regional influence and Microsoft capabilities received a boost following the acquisition of Lloyds Business Communications, a UC and Microsoft partner based in Lancashire. The deal came just weeks after Charterhouse augmented its LAN capabilities with the acquisition of Croydon-based NETConnection Systems, which specialises in LAN and SD-LAN managed services and operates mainly in the public sector, a market that is key for Charterhouse.
Forget batten down the hatches – but this is not about scale for its own sake
The Lloyds deal delivered geographical reach and a strong platform to build other businesses into in the north. The NETConnection Systems acquisition also added capabilities and notable customer relationships which were properly assessed prior to the acquisition. Brooks-Wadham doubled down on due diligence, surveying a select group of customers which served as reference points on how they had been supported, what they thought of the technology roadmap, how implementations had gone, and their view of partners that worked with NETconnection Systems, among other metrics. This all points to a scientific approach that underscores Brooks-Wadham's modus operandi across the board. "For us, it's all about getting the proposition right to take to market," he said.
When Charterhouse acquired NETConnection Systems it was 92 per cent public sector orientated, the remainder corporates. "Having public sector customers has been imperative," added Brooks-Wadham. "They have longevity, and during the lockdown we have secured two multi-million five year managed service contracts in the health sector, with more in progress."
Brooks-Wadham's policy on expansion is clear to see as he goes 'flat out' on the acquisition trail. But, as mentioned, it's not about scale. He wants to build on the MS capabilities offered by Lloyds and is immersed in a number of acquisition opportunities where businesses are structured around Teams. He is also looking to acquire capabilities in cyber, which forms another of the firms three pillars, alongside Collaborate for UC and Connect for fast reliable connectivity.
On UC, Brooks-Wadham sees another opportunity to acquire. "Many businesses need to consider the transition to cloud and UC and absorb the hit to revenues," he said. "This involves a transformation in approaches to market. It's not just about the proposition, it's about the managed services support which, combined with the challenging financial pressures facing many organisations, may produce some interesting acquisition opportunities over the coming months."
As lockdown eases, the variation of impacts on ICT providers is not altogether measurable now, but will become more apparent further down the line, prompting some to weigh up their options as the full effect emerges over time, believes Brooks-Wadham. "There has not been much carnage in the sector as companies went into lockdown in a relatively good position," he added. "They are working their way through the first few months, which is the same for most of their customers, with no significant impact of bad debt just yet. It's going to take longer to occur."
Employees are now trusted to work remotely and technology is advancing at pace. Put the two together and we have a massive dynamic shift
He stressed that any growth strategy requires a continuing focus, especially in these unprecedented times, with considerations around long-term sustainability becoming ever more critical. "We are talking to different businesses in our own base about what they are looking for from their partners in this new world, to establish the technology they see relevant to them, what they want to buy from partners and who they want to buy from, both now and in the future," added Brooks-Wadham. "This gives us an overview on how to shape the business. Users want less suppliers, so covering all requirements in one portfolio is an important differentiator."
To say that shaping future strategy now is absolutely vital would be to understate its importance, according to Brooks-Wadham, because he says the sector is in the midst of a 'mini-industrial revolution'. "What has happened in the past three months would have taken ten to 15 years to achieve," he stated. "Employees are now trusted to work remotely and technology is advancing at pace. Put the two together and we have a massive dynamic shift.
"There will be fundamental change coming out of this, impacting people, habits, ways of doing things – and we have to challenge that. For example, we are reskilling sales staff, developing their abilities to create and build rapport on a video call, to take a consultative approach and get the sales message and proposition across. This requires different skill sets, and therefore demands a re-education process."
The need to re-learn sales processes became apparent to Brooks-Wadham before most people knew what was coming. "When Covid-19 hit we went into lockdown ourselves before the Government's instruction," he said. "We assessed the situation, its potential impact on business lines, and modelled for all eventualities. Three months on we are seeing upticks in parts of the market. Now, it's very much back to the original plan in terms of growing the business organically and through acquisition, with some tweaks around people, approaches and technology."
The fusion of Brooks-Wadham's visionary leadership and empirical approach has set a benchmark for others to follow; and the build out of an impressive senior management team also serves as a marker of the ascent of Charterhouse. The top level recruitment drive came to fruition with the appointments of CFO Joe Roffey, CMO Nadine ter Meulen, Head of People Denisa McKiernan and CRO Richard Betts (who owned Datapulse and Arc Solutions, both sold to Enghouse in 2011).
"This team has deep experience working in big organisations and will be key to helping us identify and integrate great businesses in the future," added Brooks-Wadham. "A combination of the Charterhouse platform, support from August Equity and our leadership team, along with the full integration of the three businesses, enables us to embark with strength on the next phase of Charterhouse's growth journey."