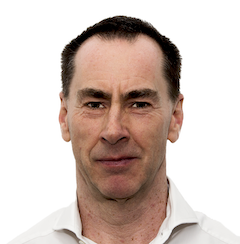 August Equity-backed Charterhouse Voice and Data has strengthened its influence in key geographies and deepened its Microsoft expertise with the acquisitions of Reading-based Symity and Digital Exchange Products (DXP) located in Leigh.
The deals are the latest in Charterhouse's ongoing buy-and-build campaign that kicked off with the acquisition of public sector targeted NETConnection Systems in December 2019 and St Helen's based Lloyds IP in early 2020.
 
London HQ'd Charterhouse provides UC and security solutions to a UK and international customer base of mid-market businesses ranging from 200 to 10,000 seats. 
The DXP purchase provides further exposure to the north west region and is complementary to Lloyds IP's presence.
The deal adds blue chip customers such as Manchester City FC and Alder Hey Hospital to the Group.
 
Meanwhile, Symity provides a boost to Charterhouse's Microsoft presence, with Teams a key skill area, as well as increasing the group's exposure to customers at the larger end of the SME market. The three Symity founders will continue in post. 
Charterhouse Group CEO Mark Brooks-Wadham (pictured) stated: "The addition of Symity and DXP provide an exciting start to 2021 for the Group. 
"Our Fusion proposition covering connectivity, collaboration and security is further bolstered through these acquisitions. 
"Symity brings invaluable expertise within Microsoft technologies to both our existing customers and the wider market."
August Equity invested in Charterhouse in November 2018 since when the company has doubled EBITDA and more than tripled revenues in line with the strategic initiative to expand its presence across the UK and deepen its offering to include cyber security solutions alongside UC.
Following the recent Covid-19 pandemic, communications and cyber security have continued to increase in their importance, pointed out Mehul Patel, August Equity tech Partner and NED at Charterhouse Voice and Data. 
"Charterhouse's ambitions have grown, with management now increasing the buy-and-build target from £10m to £15m EBITDA," he stated. 
"These two bolt-ons are the third and fourth acquisitions for Charterhouse with more expected in 2021. 
"We remain keen to consolidate the UC, cyber and networking market in the UK."