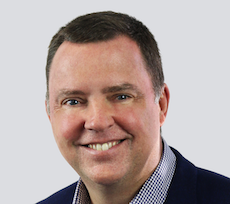 How resellers play their emergence from the Covid-19 crisis could ultimately decide their fate, but for progressive MSP AdEPT Technology Group a future-proofed game plan was strategised and established long before lockdown.
The appeal of fully fledged MSPs to end user organisations is now more obvious than ever; and a robust ICT provider should be able to do far more than handle the stresses of lockdown, reflecting instead on opportunities rather than challenges. In AdEPT's case, firm ground was prepared long ago with deft strategic planning and a string of acquisitions that proved transformational for the business and its sustainability.
Phil Race took the CEO role in early 2018 when the founder and former CEO, Ian Fishwick, became Chairman. Fishwick formed the company in 2003 as a calls and lines business. Today, AdEPT delivers seamless converged IT, networking and telephony solutions. "Hence our mission, 'unifying technology, inspiring people'," stated Race.
 
AdEPT is also a dab hand in the acquisition space, having done 25 transactions so far. "Since 2014 and the acquisitions of Atomwide, OurIT, CommsGroup, ShiftF7, ETS and most latterly ACS in Doncaster, the company has broadened to become a provider of the full suite of ICT capability," added Race.
 
The most recent strategic pivot is the One AdEPT initiative, he pointed out. Prior to 2019 the company operated as a group of smaller entities. Since then it has integrated to become a single organisation with a clear mission. "We have almost completed the unification process and benefitted during the Covid-19 lockdown as a result of this strategy, with Teams, Microsoft 365 and a service management platform all deployed," noted Race.
AdEPT employs over 300 staff, targets double digit revenue and margin growth, has 12,000 customers, eight UK offices and a near even split of revenues between public and private sector. AdEPT's figures show a revenue increase of 11 per cent to £51.3 million, with underlying EBITDA up to £10.8 million (its latest results are due July 14th). The company is strong in education and provides services to over 4,000 schools. In health, AdEPT counts Great Ormond Street Hospital as a key customer. It has deployed a high speed network across the entire Kent NHS, and helped over 400 GP surgeries cope with the lockdown. AdEPT has equal expertise in the commercial sector with the likes of Coca Cola, Citrix, the Savoy and Sotheby's on its books.
A clear set of defined roles, supported by specific qualifications, would be a massive step forward into professionalising this amazing industry
In vertical markets, says Race, the 'trend to virtual' is one to watch. "The virtual classroom will create an opportunity for our education focused operation," he commented. "We are already seeing big opportunities. For example, the Department for Education has sponsored cloud migration and since March AdEPT has helped over 180 schools migrate to the cloud on either Google or Microsoft platforms. Furthermore, the virtual office will create opportunities for the business centre customers we support. The virtual doctors surgery will be an enduring change as a result of lockdown, impacting networks, communications and telephony. Let alone the clamour for fibre to the premise to facilitate the new remote working demands."
AdEPT is well qualified for the tasks in hand. It is an Avaya Diamond Partner, a Gamma Platinum Partner, a Microsoft Gold Partner, one of the fastest growing Virtual1 and Pragma partners, a Platinum Partner of AV provider Prometheon, and a key partner of the Convergence Group. The company also works with CityFibre as a City Champion, and BT Wholesale and Openreach. "We have just signed up 8x8 as we realised there was increasing demand for a cloud native contact centre solution," added Race. "This demand is particularly being seen within the public sector which is championing cloud-first procurements."
Another big shift is the journey from selling point offerings (telephony, licences, hardware) to selling unified solutions (collaboration, cloud and communication). "This will require a greater depth of skill and a different style of engagement and must deliver for customers over the long-term," added Race.
We will need to be flexible with solutions, pricing, contract lengths and advice, working with our partners to help companies in this uncertain world
AdEPT's seven product categories underline the importance of unified solutions – they are Data Networking, Security, Cloud Services, Business Continuity, Managed IT, Voice Services & Collaboration, delivered through Professional Services. "These are all extremely relevant in the massively changed world we now live in," added Race. "The Covid-19 lockdown has highlighted shortcomings in the IT estates, communications strategies and network resilience of so many organisations. These are all areas where AdEPT has experience and proven, pragmatic case studies. The biggest challenge will be the severely dented confidence decision makers will have as we ease out of lockdown. So we, as AdEPT, will need to be flexible with solutions, pricing, contract lengths and advice, working with our partners to help companies in this uncertain world."
Having clearly defined AdEPT's strategic role and objectives, Race would like to see the same structural approach, in terms of the relationship between skills and careers, applied to the industry as a whole for the betterment of all involved. "The accounting industry, the legal industry and the HR arena all have clearly defined career paths, with qualifications that underpin defined roles," he commented. "The IT sector has 'role anarchy' with so many different jobs across so many disciplines. I can call myself a Software Architect even if I have no qualifications to substantiate the claim. A clear set of defined roles, supported by specific qualifications, would be a massive step forward into professionalising this amazing industry."
Just a minute with Phil Race...
Role model:
My Grandma, who survived to the age of 99 and 364 days! An ardent royalist who was bedmaker to Prince Charles when he studied at Cambridge University. She inspired me to learn, to read and to have ambition.
Your main strength and what could you work on?
I form good teams, but I could work on my patience. I can't wait to get things done.
Best piece of advice you have been given?
Maintain a work-life balance.
Who do you admire most in the channel?
Anyone who challenges the lack of diversity, in all its forms, in the comms industry.
In hindsight:
I spent a long time working for big corporates, but had most satisfaction in smaller companies. I may have made the move sooner.
Tell us something about yourself we don't know:
I've met Prince Charles and climbed Mount Kinabalu in Borneo, the 20th highest mountain in the world at over 4,000 metres, in a fund raising expedition for the Prince's Trust.
Name three ideal dinner guests:
Bradley Walsh for entertainment; Keith Floyd for wine and food; and Marilyn Monroe for her glamour and stories.
Your first job:
With ICL, which targeted graduates from Nottingham University where I studied Electronic Engineering. It was a great introduction to the world of computing and an opportunity to learn about all aspects of business.
How do you relax when not working?
My 'happy place' is bodyboarding in the Cornish waves.