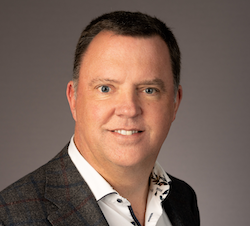 Here, Adept CEO Phil Race shares insights into his evolving and holistic people engagement strategy and how it continues to deliver positive productivity results.
Every business wants to be more productive: How are you currently assessing your organisation and its productivity levels?
The productivity of many of the roles across our business are readily measured by way of outputs, implicit productivity targets – sales performance, support ticket time to resolve, customer satisfaction, production of finance reports in a timely manner, debtor days etc. So our KPI framework provides a clear measure of performance and operational effectiveness, and a way to compare the great performers alongside those that need more help. 
However, there are roles that are more difficult to measure, and roles that contribute to a collective goal. These are more difficult to analyse at a more granular level. It's here that we rely on effective management and motivation. To achieve this, we are focusing on our middle management and the senior management team, providing them with training, tools and approaches to motivate and inspire their teams. This sits alongside clear empowerment so that they are able to 'do the right thing in the moment'.
 
Do you see productivity as a competitive advantage? And can you define areas of your business where productivity has given you a competitive advantage?
As an AIM listed business our productivity, be that revenue per head, margin per head, overall EBITDA etc, are all transparent to our investors. So, productivity is a key measure of the effectiveness of our business, but it goes deeper than this. The ability to execute flawlessly, in a timely manner, faster and better than our competitors is undoubtedly a differentiator in a market where there are multiple providers of the same technology. Therefore, while we don't lead with productivity per se, we will put front and centre in proposals our customer endorsements and service statistics to re-assure everyone ha we are engaged and focussed on the right things.
 
What do you think are the foundations of productivity and how have you established these in your business?
Adept has been on a mission over recent years to implement One Adept in a project we christened Project Fusion. This is a crucial aspect of our business strategy. We wanted to move work across the group in a seamless manner and surface great operational insight. This platform allows us to measure the performance of individuals and teams, to review processes, to compare, to track trends and map all of this against our KPIs. Consistency of the measurement to be able to track accurately over time is crucial to ensure we create a culture of continuous improvement against fair metrics in a disciplined way.
What are the challenges and barriers to driving greater productivity?
Being able to measure performance while stripping out the impact of the environment, whether that's suppliers, customers, the technical infrastructure or any number of other potential factors. This is necessary to ensure we are comparing apples with apples.  Next, the ability to motivate and train staff that are across multiple sites working in a hybrid manner. This new way of working is proving to be an interesting management challenge.
 
Have you driven new people behaviours to increase productivity and efficiency?
The most important thing we do across the business is to make our KPIs, and our team performance align, and then provide our measures in a transparent and open manner. In this way our team themselves look for ways to improve, search for ways to enhance productivity, and share thoughts on how the lowest performers can improve by using the skills and behaviours of the best performers. This is all underpinned by an appraisal process to ensure an open conversation is held with every team member.
Upskilling is also a vital aspect of our desire to improve. We have developed an appraisal process to identify a skills matrix, we work with partners to help map these skills against specific technologies, and we have developed career ladders to help people travel on a journey of improvement.
 
Where does organisational behaviour and culture fit into this?
How our culture aligns with productivity is critical. We lead from the front on this, our culture is to be open, transparent, forthright and customer focused. Indeed, we developed a list of engagement 'rules' which include being decisive, being considerate, being focused and being respected. To achieve our goals all of these behaviours need to dovetail with our mission to continuously improve.
 
What are your top tips for creating a more productive workforce?
Focus on systems, develop processes that align with these systems, be transparent with the information these systems produce and never stand still.