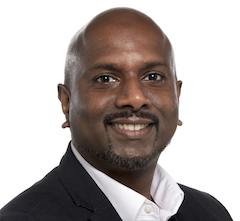 Lip service and mere cultural mood music will do nothing to advance the spread of greater diversity and inclusion (D&I) in the channel. What we need are real world examples of inspirational D&I champions. Enter Sky Business…
The truth is that the comms sector is, by fate, rooted in male dominated soil, and unless channel organisations cohere behind a more diverse and inclusive alternative to its general heritage it's hard to see how the industry, synonymous with technology leadership, can be considered remotely modern. Industry research and discussion alone will not solve the channel's D&I deficit. It needs a cultural stimulus. So this month Comms Dealer kicks off a regular feature showing how D&I progressors are actually developing and driving diversity within their organisations.
Pledges to prioritise D&I cannot be fulfilled unless there is a means of bringing about the full promise. As such, Sky Business's commitment to D&I contains many facets, initiatives and reforms, all designed to change its constitution for the better, leading to a real opening up of diversity and inclusion. "The Sky Business leadership team has D&I at the top of its agenda," stated Jose Sathyavan, Head of Provisioning for Sky Ethernet, and an active agent in the company's D&I development campaign.
"They understand that to build a better tomorrow we must have gender diversity throughout the business. Our efforts are also focused on creating a positive work environment where staff feel valued, safe and comfortable enough to be themselves. Having a diverse workforce allows us to be more productive, innovative and look at things from a range of different perspectives."
To maximise the positive impacts of its D&I culture Sky Business sets objectives that are always all about making a real difference to employees. "When building a diversity and inclusion culture it is important to keep the dialogue open with employees and supporting them in the right way," added Sathyavan. "We have key objectives that we hold ourselves accountable for and review the outcomes."
Of course, all such initiatives are meaningless with no indication of their success or failure, but Sky's plan for spreading the influence of diversity is meaningful for many reasons, all measured and benchmarked. "We quantify the positive impact of our D&I culture through people surveys," explained Sathyavan. "We survey employees twice a year and compare the scores between various demographic groups to explore indicators that show how staff are feeling about their involvement, and whether they feel valued and heard. We break these demographics into segments – men and women, BAME (black, Asian and minority ethnic), LGBT+ and disability categories. This research enables us to evolve the culture whenever we identify any imbalance in the experiences of our staff.
"We hold ourselves accountable for how we are doing and where we are lacking. This approach means that our inclusion objectives form part of everyday working life. A recent example includes the recruitment of the Sky Business Communications leadership team which has a 50/50 gender diversity split. This is great to see in what is usually a male dominated industry. The channel is a fast-paced growing sector and we need to be encouraging the right talent to help this industry thrive. By having a balanced workforce you are automatically broadening the skills and knowledge available to you, creating more innovation and giving your business a competitive edge."
There could now be an emerging fault-line in the channel, a division between businesses that live, breathe and promote the value of greater diversity and inclusion in their organisations – and those that don't
There are no obstacles to the development of a diverse and inclusive culture other than intransigence. And each of Sky's initiatives demonstrate the ability of all organisations, large and small, to make simple and effective first steps. Indeed, much of Sky's current thinking is unequivocally motivated by the desire to further develop and maintain a diverse and inclusive workplace environment based on networks.
"We have a number of inclusion networks which are supported and sponsored by members of our management team," stated Sathyavan. "They are driven by employees, for employees, and include Women@Sky, LGBT+@Sky, Multiculture@Sky, Parents@Sky, ArmedForces@Sky and Body&Mind@Sky. Each network has a leader who holds monthly or quarterly community building sessions during which staff also learn new skills, discuss issues and voice their opinions."
Sky's D&I strategy and culture shows that any such endeavour requires full commitment across the organisation. All businesses have a vested interest in formalising D&I, and every scheme, initiative or programme should carry the same key messages. One uncompromising tenet is equal opportunities for males and females. "It is important that recruitment practices are fair and consistent," pointed out Sathyavan. "We have levelled the playing field by ensuring, where possible, shortlists for all roles are 50 per cent male and 50 per cent female. All job applications are gender coded, meaning that the job description appeals to males and females. We are also committing to gender-equal interview panels, bringing a fair and balanced approach to how we recruit new talent."
In 2017 Sky launched its Women in Technology Scholarship, a scheme that encourages women to pursue a career in technology. The first year was so successful that Sky has increased the number of scholars for 2018/19. "It doesn't stop there," noted Sathyavan. "We have created a mentor programme for aspiring Sky Business leaders, matching employees with mentors to help them learn new skills and different ways of working. All Sky Business employees get access to workshops to discuss their development plans and are given guidance on setting goals and how to achieve them. We ensure teams take time out of their busy work diaries to do this. It promotes inclusion and improves motivation."
All business leaders must see that the path to any conceivable diversity plan will require a clear strategy to eradicate the negative influence of unconscious bias. "This is a big issue and seeps into a number of key decisions including recruitment," stated Sathyavan. "So we are not just raising awareness but also encouraging changes in behaviour. We promote unconscious bias training to all of our teams internally. Most people that undertake the training are made aware of some of their blind spots and recognise that they need to make a change."
As part of keeping diversity and inclusion alive and relevant Sky runs a number of workshops that also function as springboards for further cultural development and growth. "Having active programmes is the first step, but to ensure the culture really changes you need to evolve your initiatives," added Sathyavan. "For example, in response to employee feedback we introduced the Sky Business Women into Leadership cohort; and to promote our Better with Balance ethos each member invited a male colleague to the workshop which now has a 50/50 gender split. This is one example of how we are constantly evolving our programmes."
There could now be an emerging fault-line in the channel, a division between businesses that live, breathe and promote the value of greater diversity and inclusion in their organisations – and those that don't. "There are a lot of benefits to setting up a diversity and inclusion programme," reaffirmed Sathyavan. "This should come from the top-down to set the right tone and culture in the office. It may be hard to implement from scratch, but companies have transformed their cultures in 12 months when the leadership team has set the right objectives that everyone sticks to."
Sky's structural approach to embedding D&I into its culture and operations has blossomed, so much so that D&I is now embedded in its DNA. "It's important to weave your diversity and inclusion objectives into everything from internal communication to partner conferences," added Sathyavan. "The key is to always be engaging, share stories, build closer teams internally and never stop raising awareness."
What diversity and inclusion means to me...
Rohita Kopf, Marketing Manager, Sky Business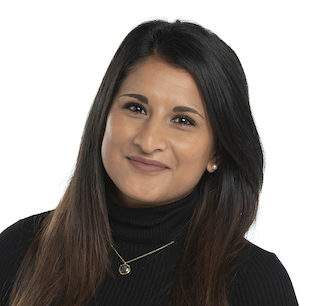 Diversity and inclusion at work has always been important to me. I believe that some organisations may not truly understand the underlying importance of inclusion and tend to put their revenue or business objectives ahead of the needs of their employees. They don't always consider or understand the business benefits of a diverse workforce.
 
In Sky's case, personal growth and development is always on the agenda, and I quickly got involved in the Women into Leadership programme. This was a great opportunity for me to support my career development, network with directors and create a growth mindset. I have a mentor who holds a position I aspire to occupy. She openly talks about her journey and the challenges she overcame to progress her career.
The Women into Leadership network includes a mixture of male, female, BAME and LGBT speakers, so it's truly diverse. I can be myself and put new ideas forward which will be listened to and actioned. It's great to be part of a business communications team that already has a 50/50 split in gender diversity at leadership level. The opinions of employees are often sought and feedback is asked for in quarterly people surveys. We openly discuss outcomes from the survey as a team, and how we can improve the work environment for everyone.