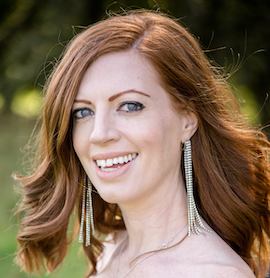 Building a pipeline of female talent for the top remains a case of slow progress versus urgent need, writes Emma Pazgrat, Head of Partner Channel, Pangea Connected.
If, like me, you're looking forward to the day when we don't need to have conversations about gender equity in the workplace, it's encouraging to see an increase in women on boards across 585 of FTSE all-share listed firms from 36 per cent to 40 per cent over the past year. But nearly one fifth of FTSE 100 firms aren't hitting the mandatory requirement of 40 per cent female representation. And according to research by 50/50 WOB, to reach gender parity by 2030 the percentage of women joining boards annually needs to exceed 50 per cent. That's quite a jump. In the USA the percentage of women joining boards in 2022 was 39 per cent, which is lower than in 2019 and 2021. And most of these took up newly created positions rather than replacing male colleagues.
It's not just about getting women into the boardroom, it's about the positions they hold. While some companies have seen an increase in women on boards, when we dig down into their roles the picture looks less rosy. Figures from Ernst & Young Global show that 91 percent of women on FTSE 100 boards are in non-executive director roles, and only nine women currently hold CEO positions in FTSE 100 companies. The situation is even worse for women of colour who are not represented at all at CEO level in these companies.
Overlooked talent
It's astonishing that so many businesses are still overlooking 50 per cent of the talent pool. Several factors may be at play here, like unconscious bias, stalled diversity strategies, a global economic downturn diverting energy away from gender equity initiatives, and the broken rung at the crucial first step up to management. Once they've reached top positions, many women in leadership are leaving their jobs because of micro-aggressions, inflexible working conditions and having to work harder than their male counterparts just to stay level.
Engagement is a powerful way to drive real change – and I'm on a mission to uplift and inspire the next generation of women leaders in technology
Professional women have a unique perspective that can challenge the status quo, and in senior positions they're role models for aspiring young employees who increasingly demand inclusivity and equity in their workplaces. A 2019 study by S&P Global Market Intelligence Quantamental shows that 'when women lead, firms win'. The study cites a 20 per cent increase in stock price momentum in the 24 months after female CEOs were appointed across Russell 3000 companies. Women CFOs also saw a six per cent rise in profitability and eight per cent bigger stock returns compared with the market average. Improving gender diversity on boards isn't just the right thing to do, it makes business sense too.
Being a woman in tech, which is a notoriously male dominated industry, can be challenging. Women make up only 13 per cent of the UK STEM workforce and just five per cent are in leadership positions. I was previously the first female Account Manager in the IoT space and the only woman UK Regional Sales Specialist. I hired a female Regional Sales Specialist to coach and mentor as my successor.
At Pangea women are recruited on merit not gender, and we over-index on females in leading roles with a pathway to board level. I'm blazing a trail that I hope more women will follow. I've overseen huge efficiencies and overhauled our partners' experience, resulting in a best ever NPS score of 74 against an industry average of 28. Under my watch my team has smashed KPIs and targets with exceptional performances across all metrics.
As well as promoting and supporting three incredible female colleagues in Strategic Account Manager roles, we need to take the conversation out into the industry more widely. By talking to other women, leading by example and engaging male colleagues in the debate we raise awareness of the need for gender parity. When the topic is openly discussed, it's harder to overlook. To support empowerment and diversity I hosted an International Women's Day event alongside the Horsepower partnership which included men, women and members of the LGBTQ+ community. Engagement is a powerful way to drive real change.
I'm on a mission to uplift and inspire the next generation of women leaders in technology. As a working mother I understand the challenges of fulfilling professional and personal goals, and I hope to exemplify how it's possible to thrive in both areas.