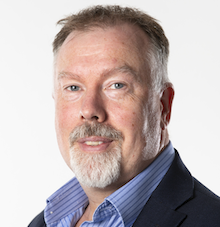 As an industry, are we using the right resources in the right way to enable partnerships to flourish and become a force to be reckoned with? The overarching goal we all have in driving revenue growth is the need to excel in delivering exceptional customer experiences.
For the channel partner that means delivering an extraordinary experience for their resellers, and in turn, enabling resellers to deliver outstanding experiences for their end customers.
Having closer integration from both a technology and personal perspective are key elements in driving an overall enhanced customer and partner experience. From a technology viewpoint, having the right digital platforms in place that enables a partner to easily service their end-to-end customer journey is key.
Some points for consideration are transparency and permitting partners to access relevant content and information for their customers easily. This could be marketing collateral, product and technical material or commercial information. Enabling the partner to place and manage orders easily and have a regular engagement process throughout the order journey is vital as it means they too can proactively update their customers.
From a personal perspective, yes technology is a great enabler for communication, but we must not forget the importance of the personal touch and people. We need to understand our partners and their overall business goals, and how we can support and be a key enabler in driving these goals. Engagement needs to be across all teams from sales to marketing to operational and service management, as it's people that truly build lasting relationships.
In this wonderful world of technology, we must never forget the significant need for personal engagement when it comes to driving successful partnerships.