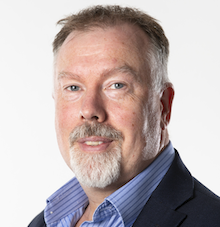 Who is really calling the shots when it comes to purchasing decisions? Technology and connectivity is now fundamental to every area of today's business. That means the buying audience that we, as connectivity providers, need to influence has grown. The necessity for connectivity brings us in front of a new range of decision makers that we need to better understand – from the perspective of both the business decision maker and the IT decision maker.
The IT decision maker is still the main stakeholder that will need to be influenced when it comes to purchasing decisions. In many organisations this role has grown in importance over the years with technology now underpinning almost every aspect of business.
 
However, if the technology is for a specific business area, for example, a new CRM system for sales and marketing, or a regional operations manager opening a new branch, then IT decision makers will be involved when it comes to understanding the business requirements for the solution in terms of evaluating the technology and planning how it is to be deployed.
But the business decision makers will want to understand their options too... how it will impact their budget and which solution will offer the best value for money.
Sales teams should understand from the IT decision maker, what the solution is for and how it can help them differentiate in the market – and how can we as technology providers help them get stakeholder buy in internally?  
Channel marketeers will work with their sales teams to understand how to best reach these two, or more, different audiences. Hyper-personalisation is seen as the way forward in the consumer market but if we want to translate that into our B2B world it means we must understand who our key decision makers are – what their needs are, and how best to communicate with them to influence their purchasing decisions. 
Finally, and perhaps toughest for the traditional salesperson, this whole process is unlikely to be quick any more. Success is about nurturing these relationships through time and collaboratively working with those stakeholders to come to the right solution.