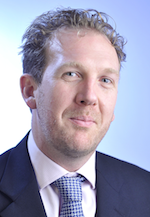 avsnet Managing Director Graham Fry says managed services and hybrid delivery models are driving high levels of IT consolidation and investment, and he's taking action to capitalise on this opportunity.
Few doubt the power of a video call over an audio call, but the industry has been held back by past realities where systems were often complicated and unreliable, according to Fry. "Now there is no reason for this to be the case and video is becoming business critical," he stated. "The customer is the main driver and the user experience has to be as intuitive as possible. Organisations also need their business critical solutions to deliver long-term value. For us this means developing a team that understands the challenges facing modern businesses and has the specialism and knowledge to deliver bespoke technology solutions. We then work with the customer to develop the applications they need and drive user adoption and deliver maximum return on investment."
avsnet's roots are in audio visual technology and visual communications solutions, and for nearly a decade the company has followed a clear growth strategy. Fry founded AVSolution in 2005 having spotted a gap in the market and rebranded as avsnet in 2012. "The purpose of our rebrand was to better reflect the broad range of business solutions we provide," said Fry. "We wanted to maintain our strong AV and VC heritage while also increasing our focus on collaborative unified communications. I knew that if we remained solely as a specialist video communications and AV company we might struggle to convince the market of our capabilities in unified and network centric communications. We have seen significant growth in this area as well as continued growth within VC due to intuitive, lower cost and high quality VC solutions."
Along with the rebrand Fry also brought in a management team including Alistair Johnston as Financial Director and Mike Mason as Non-Executive Chairman to help strengthen the business and achieve a long-term growth strategy. A key feature of this strategy became visible when, around four years ago, Fry responded to the demand for unification with UC and intelligent network infrastructures driving growth. "Managed services and hybrid delivery models are driving high levels of IT consolidation and investment," he added. "Cloud-based video, UC and voice services are maturing rapidly and becoming a valid consideration for many businesses. I believe there is growth potential in that area and we have already begun to capitalise on the business and IT demands around deployment flexibility. Vendors are improving their interfaces and with great training visual communications tools are becoming as easy to use as a telephone."
avsnet's revenue is up 82 per cent this year with turnover expected to reach £12 million. The majority of growth has come from managed services and cloud solutions (hosted video and cloud-based unified communications), as well as interactive collaboration deployments and end user focused professional services. The firm's customers are generally mid to large organisations with complex communication and collaboration challenges. They span a range of vertical markets including the enterprise, public sector, manufacturing, medical and clinical services, education providers, oil and gas specialists and professional services companies. Partners include Polycom (avsnet has been a Gold Partner for the last five years) and Cisco, which has enrolled avsnet onto its Elite Partner Plus Framework. This represents the top 20 fastest growing partners. The rise of Microsoft in the comms space also features large in Fry's thinking.
"This coming year we see significant growth opportunities in Microsoft Lync, or as it is now officially known, Skype for Business," he commented. "Roughly 80 per cent of the companies we engage with are planning deployments. We are in a strong position to assist our customers with their Lync strategies. That could involve supplying Lync-optimised systems, integrating Lync with other technologies such as Cisco Call Manager and UC, and other related services like developing high impact onboarding strategies to aid end user adoption."
Driving employee productivity and efficiency also remains an important growth factor. "We aim to share the successes of our customers, partners and suppliers, both from a technology point of view and from a general deployment perspective," added Fry. "Listening and learning about our customers' day-to-day challenges is an important part of our growth strategy. We have grown because we are aligned with their business needs and provide a service that meets these requirements effectively.
"We are constantly investing in our technical services team and strengthening our managed services portfolio. Finding talented individuals that match our corporate philosophy and have a shared drive for success is always challenging, but we have a solid recruitment process to ensure we grow our workforce with the right people."
avsnet's policy of plugging gaps in the workforce with the right-fit people is reflected in the organisation's ongoing strategy to keep its product and services portfolio in line with user requirements. "We are currently adding new security management tools to our managed services portfolio to meet customer demand," said Fry. "More generally, a common area of the comms industry that needs improvement is the user experience. This is another reason why we have been so successful. Many providers state they are customer centric, but few actually deliver on that promise in a sustainable manner."