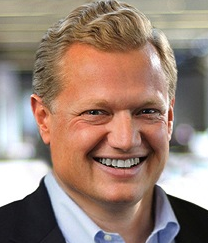 Organisations have already migrated many business applications to the cloud, now it's time to accelerate the voice component. But fundamental obstacles still remain, according to Fuze Chief Sales Officer Chris Doggett who calls for the market-wide erasure of legacy comms kit - the ball and chain preventing big strides in UCaaS adoption.
Business leaders are crying out for help to abandon their archaic comms kit in favour of a UCaaS alternative, claims Doggett. "Most organisations remain on legacy PBX systems, but unwillingly," he stated. "They know they are missing out on many advantages and want to seize the opportunity to save on cost and improve on flexibility and productivity. Organisations know what they want - a solution that is simple to manage, offers cost savings and is easy to use - but they struggle with choosing the right pieces to create this picture."
It is equally clear that the UCaaS market is very much in development mode, noted Doggett, not yet moving out of its fragmentary and confusing phase. "There are many pieces to the puzzle, and if you don't put them together in a meaningful way the bigger picture will simply be a jumbled mess," he commented.
"The current fragmentation won't persist as the market evolves. IT decision makers will gravitate towards holistic platforms that provide a more intuitive experience with less usability friction for users. We'll see further consolidation in the industry among point solutions for voice, video and collaboration, as many won't stand the test of time on their own. Ultimately, organisations want a platform that delivers live, seamless communication and collaboration to maximise productivity."
A key issue lies not in the model but in the slow transition of voice to the cloud, which should be on a par with the substantial migrations of other business applications. Research commissioned by Fuze showed that 43 per cent of companies had already moved email fully into the cloud, 28 per cent CRM and 30 per cent data storage, compared to just 19 per cent for voice communications. "Companies won't want to run down to the wire on end-of-life deadlines, which means we will see accelerating adoption of new communications technologies in the next few years," added Doggett. "The driving force lies in matters of cost and performance, where performance is simply not good enough for today's modern enterprise and the cost is too high."
People are communicating much more in real time and moving further away from carrying out these interactions in traditional formats that produce long delays between send, receive and respond. "Communications are also shorter, occur almost continuously and are more focused on providing context, emotion and experience, which is particularly evident in the way younger adults are using chat, video and picture-sharing apps," explained Doggett. "Due to the use of newer technologies, younger generations are predisposed to being open about their environment and experiences, letting people know where they are and what they are doing, and they expect a freer, less formal work style when they enter the workforce."
This fundamental shift in the way people communicate and work is impacting the UC&C market. It's no longer sufficient to provide a cloud-based replacement of the desk top phone alone. Increasingly, workers want to use the functionality that software and apps offer to communicate. Rather than being tied to a desk, they want to reach other people at any time, from wherever they are, across any device. That opens up a huge opportunity for UCaaS to come into its own, believes Doggett.
"UCaaS offers resellers an opportunity to build a business or practice," added Doggett. "Organisations want to make the move from a legacy approach to a modern communications environment and channel partners are well placed to enable this transformational moment."
Migration of telephony to the cloud is not about a shift of functionality, but about instilling the confidence in organisations to undertake the move. And resellers wanting to make the most of their consulting asset must find a way to take on these responsibilities because from the buyer's perspective the UCaaS market is complex and ever-changing. "Companies need guidance on which solution options best fit their needs," stated Doggett. "Partners can combine technology with an in-depth knowledge of their customers' needs and requirements to guide them to the right solution."
UCaaS is not only about a communications solution, it requires a combination of technology. If the customer's network is not in a healthy state then any new technology will be problematic. "Carrying out health assessments or readiness tests first is critical, and also a great opportunity to help the customer address areas where they might have configuration issues or be experiencing bandwidth constraints," added Doggett.
"Some organisations make the mistake of simply wanting to replicate the old method of doing things in the cloud. Resellers have the opportunity to map the future with the customer and look at new and better ways to work. It's time to remove legacy infrastructure from the equation. It creates confusion at face value and often does not achieve the full potential of higher productivity at a lower cost. In contrast, the future of UCaaS is to provide even more utility and value than it has in the past.
"There will be a move towards creating a holistic picture of how people communicate and collaborate, with data analytics and data science coming to the fore to add an intelligence layer. The ability to capture and analyse, securely and with permissions, all the data relating to how people communicate most effectively will bring organisations enormous value."
•
Finding a strategic fit for their own business model is key for resellers. There's a variety of approaches available and the right one depends on the reseller. "Those with more legacy telco approaches won't fit with solutions that require high-touch, in-depth consulting," commented Doggett. "While partners selling a one-time solution with professional services need to offer the right billing and level of support for a cloud deployment."•