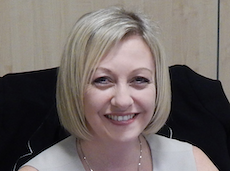 The diverse nature of customer projects sometimes makes them technologically challenging, difficult to win and hard to control. Enter Support to Win CEO Julie Mills...
...whose support service feed swiftly into ever greater demand, especially for major migrations of all shapes and sizes.
The stumbling blocks for many resellers and channel organisations are what they always have been – a lack of skills and resource to secure and deploy projects of all sizes with a high degree of execution. Support to Win intervenes to remove such blocks, enabling businesses to circumvent big challenges to their growth prospects. "We fill the gaps in the reseller and carrier market, allowing CPs to sell and bill while we do the rest," stated Mills. "We sit across all vendor technologies and handle major migration projects for operators and service providers, be it from platform to platform, network to network, on-prem to hosted or TDM to IP."
Support to Win operates as a change-enabler in the comms and UC market, facilitating the evolution of resellers, operators and service providers, and addressing the tactical need for expert support at all points in the customer lifecycle. "One of the big changes we have seen in the last 12 months is an increase of demand and market opportunity for our migration services," added Mills. "This is opening doors for us to partner with the leading UK platform owners. To support this need we opened a second office. In just under three years we've gone from working in a garden outbuilding to having two office locations. That's a great feeling."
The leitmotif running through Mills' career narrative is that determination, tenacity and hard work pays off. She started her career at BT 25 years ago where she was a qualified trainer prior to managing call centre teams. Mills then moved to MCI WorldCom working in the channel followed by a spell in sales with a reseller, from where she joined Nine Telecom and became Sales Director. "I have always worked in channel sales and my role at Nine shaped my career and drove me to achieve more," she said. "CEO James Palmer taught me that success comes from one thing – not giving up and working harder than you ever knew you could. I took that attitude into the founding and launch of Train to Win and then Support to Win."
Support to Win has grown quickly in terms of personnel, increasing heads from five to 25 in under two years. Mills' near-term plan is to hit £1 million turnover within the next two years. The firm's customer base is wide ranging and includes large, global UCaaS businesses, national carriers and smaller resellers and platform owners. As well as covering the UK, the company has also started delivering services throughout Europe.
In just under three years we've gone from working in a garden outbuilding to having two office locations. That's a great feeling
"Our strategy is to continue growing the business and key to this is staying relevant to the changing requirements of the channel," stated Mills. "We see value in our expertise and understanding of the channel. We are not selling comms but we have all the experience to support those that are. Teaming up with Tamsin Deutrom-Yue – who was my partner in crime at Nine – has given Support to Win the twin perspectives of sales and delivery. Putting us together was always going to produce a great company. And our portfolio is evolving, such as offering a virtual onboarding service including video and AI."
The migration strategy advanced by Support to Win is helping business minds traumatised by Covid-19 focus on the future with optimism. "Migrations have been critical," added Mills. "Migrations is where we really excel and differentiate, and we've developed a separate team, office and culture. We focus on projects of all sizes and are skilled on six UC platforms with broad competence on others."
The first significant migration projects began in 2018, enabling telecom businesses to realise payback from the platform consolidations of M&A, and to enact the long-term evolution of their technology strategies. "Past projects range from enterprise-scale (1,000-plus seats) implementations of cloud PBX and managed SIP services, through to the mass-migration of tens of thousands of endpoints for 6,500-plus SME customers on behalf of a major international cloud comms operator," noted Mills. "We also offer in-life support services to optimise the customer experience and lifetime value beyond the migration process."
The migration service provides a zero touch capability to clients from initial data discovery though to virtual onboarding and assisted plug-and-play services. "These are the only ways to do migrations at the moment (under present lockdown constraints) but typically we would also offer an on-site dimension, particularly for larger deployments," explained Mills. "Our 10-stage migration methodology has been perfected to ensure success to appropriate timescales and with minimal disruption. Even amid the disruption of Covid-19 lockdown and restrictions to gaining onsite access we have continued operating projects during this period."
Mills has witnessed many channel partners using the lockdown hiatus to take stock of their supply chain strategies and instigate shifts from platform to platform. "Being able to add value to a challenge like that allows us to stand out, and this comes from our understanding of how the market works," she commented. "We have also been investing in our service delivery capabilities with greater automation.
"We are big believers in people, but it is clear that software automation has a part to play in making things like migrations faster and more responsive, enabling our customers to implement their decisions at speed and scale. This has been crucial in allowing providers and channel partners to convert their trial-period customers – acquired 'temporarily' during the coronavirus crisis – into permanent paying customers by facilitating automated pre-migration data discovery on legacy hardware without having to visit the customer premises."
Covid-19 has exposed all that is vital to businesses, and the channel should grasp the gaps in cloud uptake that are being revealed by the pandemic, urged Mills. "Covid-19 has given the marketplace the compelling reason it needed to move into the cloud," she stated. "We are entering into a new world of working and I have total faith that our industry will embrace this."
Just a minute with Julie Mills...
Role model:
I don't have a specific role model, but people who inspire me are those who do not give in to the low times in life. We all have them. It is how you respond and move forwards that counts most.
Your main strength and what could you work on?
My refusal to accept second best is a strong point, and my determination to succeed; but I sometimes I can lack patience and concentration.
Best piece of advice you have been given?
From my old boss, James Palmer, who advised... 'Without a positive outlook you will not succeed. And owning a business is a roller coaster – believe in it and you can do it'.
If you weren't in communications what would you be doing?
I'd be a criminal investigator.
In hindsight:
I would have started a business sooner in my career, but working in fantastic organisations taught me to look forwards not backwards.
Tell us something about yourself we don't know:
My husband once auctioned me to build a school in Africa!
Give one example of something you've overcome:
Grade 3 breast cancer. Ten years on now and still a very big part of my past and present life.
Name three ideal dinner guests:
Kurt Cobain, to find out if it was Courtney Love who shot him; Alexander Dreymon, because he is simply the best Viking; and David Attenborough of course.
Your biggest career achievement to date:
Train to Win and Support to Win are both massive achievements. And my Sales Director appointment has to be up there too. I worked my socks off for that role.