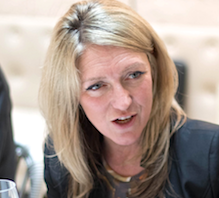 Opportunities for females in ICT are 'there for the taking' and with an ever changing workplace, from AI to bots and the gig-economy, it's an 'exciting time for females to get into the IT industry', enthused Michelle Jones, Global Head for Channel and Field Marketing at Atos as the clock runs down to International Women's Day 2019 (March 8th). 
"Businesses are taking the role of women in IT more seriously than ever and we're starting to see much more of a shift in focus towards encouraging women into the sector and into senior roles all over the world," she said. 
"Flexible working is on the rise and the IT industry is becoming one of the first to fully embrace the digital tools that make communication easier and better integrated, reducing the need for a physical office space and increasing the appeal for working mums."

With the rise of digital technology it's important for younger generations to be well educated about the possibilities, with a focus not only on technical roles but on the business benefits that the whole industry provides, believes Jones. 
"This will not only improve women's ability to get into the industry but also boost the level of diversity with a mix of ideas and opinions coming through," she added.

"There are inspirational women working at every level in fast-paced and innovative industries such as IT and we should all have the same opportunities to be successful - whatever your gender."