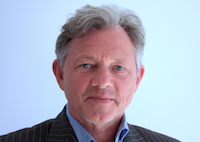 A series of four roadshows hosted by Voiceflex and Unify promise to give delegates a deeper insight into the issues impacting businesses and how to meet these challenges with a solution that delivers their 'workUtopia'.
The VFlex Unify roadshows kick off in London on March 14th, followed by events in Birmingham 8th May, Leeds 9th May and Edinburgh 30th May.
The appointment of Voiceflex as Unify's first UK Cloud Service Provider in November last year coincided with the launch of Unify's workUtopia project designed to assess the impact of digital technology on workplaces and employees and then create 'the UK's perfect workspace'.
With a particular focus on this digital transformation the VFlex Unify roadshows will chart the evolving role of technology in redefining workplace communication against a backdrop of market trends and future outlooks.
 

"Every person is different when it comes to what they imagine their perfect workplace to look like and this places pressure on businesses to find the right solution for their employee and customer needs," stated Unify CMO Paul Cunningham at the time of the workUtopia launch.  
"Technology has only increased this strain, and with the wide range of collaboration and communications tools available to businesses it can seem like a never ending task to find a solution that appeals to individuals and customers and makes business sense."
 

The link-up with Unify enables Voiceflex to deploy Circuit, Unify's cloud-based collaboration solution and the OpenScape Cloud application to channel partners, a move that gave the SIP and hosted telephony carrier the 'stand out factor' according to Sales and Marketing Director Paul Taylor (pictured above).
"The hosted space is crowded with a hundred-plus products in the market," he said. "By launching this application our partners will continue to avoid the me-too environment."
Unify's VP for Channel Sales UK&I Rob Wiles commented: "The hosted telephony space is a race to the bottom in terms of pricing and vendors are struggling to provide value. 
"This partnership with Voiceflex ensures that together we deliver competitive stand-out collaboration applications.
"And by joining us at a VFlex Unify Roadshow event delegates will find out how they can help their customers find their workUtopia."