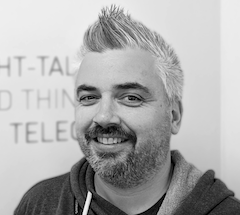 The unification of Simwood's wholesale and hosted PBX proposition enables partners to offer white label hosted comms backed by wholesale economics and capabilities.
In practice, Simwood's wholesale customers can create white labelled hosted PBXs and bespoke bundles, generally sold on a per-seat monthly basis, but have their own numbers available to them, and have all calls routed over Simwood on their wholesale account at wholesale prices and on a wholly owned network.
Simwood added a scalable multi-branded hosted PBX platform to its portfolio in October last year with the acquisition of Sipcentric, a long-standing Simwood partner that delivered Platform-as-a-Service hosted PBX to channel partners.
Simwood Wholesale supports this proposition, providing the core minutes and numbering services that underpin 250-plus Internet Telephony Service Providers globally. 
"Many operate their own hosted PBX platform, or license technology from others while Simwood Wholesale underpins them by hosting number ranges, providing number portability as well as carrying calls in and out at a wholesale price point," said Simwood founder and CEO Simon Woodhead. 
According to Woodhead, partners face a difficult growth curve as at some stage breakage becomes attractive to them and they want the economics around number ranges to reflect their scale.
"Historically, they could invest in a third party platform and add wholesale services to it," he added. "This is something of a forklift migration. Now they can grow through traditional channel providers and have all the economics of a hosted solution, with a price point and structure that reflects their scale.
"This puts them at the same level in the food chain as the largest channel providers who are themselves licensees of third party software." 
Woodhead claims an advantage here as Simwood owns the IPR, therefore it is not paying license fees to a third party, enabling it to pass on commercial upsides to partners.