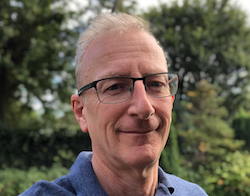 Simwood founder Simon Woodhead has become Executive Chairman after 25 years as CEO. 
Incoming Chief Executive Grahame Davies (pictured) joined the wholesale and channel telephony provider in 2013 as an advisor before becoming Non-Exec Chairman in 2014, and then Chief Operating Officer.
Davies was also co-founder of Demon Internet and MD for Easynet overseeing around 450 employees and leading the company when it joined the stock market.
"Simwood has a strong board and senior management team, and this, combined with personal challenges, makes it an appropriate time for me to hand over the reins," explained Woodhead. "Grahame will bring a fresh approach that'll lead the business to bigger and better places."
Davies added: "I feel an enormous sense of duty and responsibility to Simwood and each of its staff and customers in taking up this role. I'm looking forward to working with all colleagues in the next phase of the company's journey.
"I will be reaching out to our customer base to establish, renew and replenish relationships, and to refine existing services and collaborate on our roadmap."