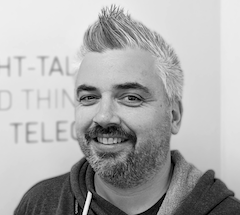 Two acquisitions bagged by Simwood Group add a wholly owned scalable multi-branded hosted PBX platform and a retail brand.
The Bristol-based wholesale carrier acquired the entire share capital of Sipcentric and Birchills Telecom.
Sipcentric, a long-standing Simwood partner, provides Platform-as-a-Service hosted PBX to channel partners; while Birchills Telecom is a veteran reseller serving the SME community.
"Sipcentric has sailed under the radar somewhat and built a modern user friendly platform but few know about it – yet," stated Simwood founder and CEO Simon Woodhead.
Sipcentric founder and CEO (and Birchills CEO) Charles Chance added: "We've spent nine years building our platform and team without any significant investment.
"As part of the Simwood Group we'll not only be able to deliver more value to customers faster, with its technical and commercial expertise we'll also be able to extend our reach and help shape the future of the industry for the better."
Chance remains CEO of Sipcentric and will continue to operate from its Birmingham base.
Simwood was established in 1996 and services over 200 wholesale customers in more than 52 countries.