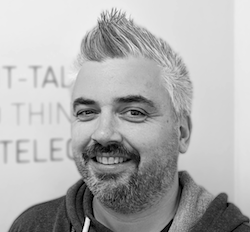 Bristol-based Simwood is backing up its new 100% SLA on wholesale voice services with a pledge to compensate for any outages should they occur with 25x the channel rental paid during the period affected. 
But MD Simon Woodhead (pictured) said Simwood's network is architected so that a failure will not lead to an outage, and to prove the point he noted that the company has not experienced a failure of service, such as no incoming or outgoing calls, since 2010.
"I do not like outages and we work extremely hard to avoid them," stated Woodhead. "Our whole network effectively functions as one big SBC, with customers able to send calls anywhere and get a predictable response from a system we mostly built and entirely operate.
"Anyone that says they're immune from failure is lying or simply naive. If stuff breaks, it is our fault and we will now pay you."