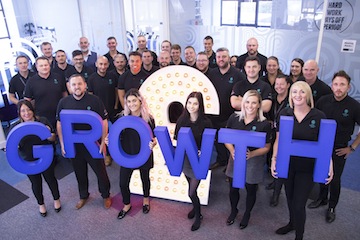 The second year of Pure Technology Group's (PTG) three year growth plan saw the Leeds-headquartered business record its biggest ever annual revenue growth on the back of a 23% organic uplift.
The company ended its 2017-18 financial year on £27.8m and is targeting £40m achievable in part through development's in PTG's services, particularly pureVR and pureIoT.
The firm's annual tech expo, pt18, held in June attracted over 600 delegates and plans for a bigger event next year include Artificial Intelligence as a key theme.
COO Cliff Fox said: "Our Augmented, Assisted and Virtual Reality products aim to revolutionise the way training is carried out across every sector and also optimise business operations, especially where productivity and bottom-line benefits are concerned."