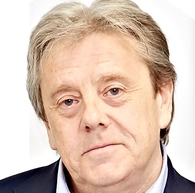 IT solutions firm Pure Technology Group (PTG), headquartered in Leeds, has teamed up with IT asset recovery specialist S2S to launch a refurbishment and recovery service for businesses' end-of-life devices.
 
zeroC (standing for zero carbon) will enable a closed loop, end-to-end lifecycle management of IT products, including laptops, phones, tablets, for organisations of all sizes, from SMEs to blue chips.
 
Commenting on the rationale behind the new division, PTG's Group COO Cliff Fox (pictured) said: "At its heart, zeroC is all about the salvaging and reuse of IT equipment, keeping tech running in an enterprise for longer.
 
"Now, more than ever before, there's a huge emphasis on the impact companies are having on the environment and how they can reduce their carbon footprints, while also positively impacting their bottom line. And we knew there was a gap in the market for a complete cradle-to-grave service for IT assets."
 
Refurbishing a laptop through the scheme will save the equivalent of 250kg of CO2, and will see corporations spend, on average, 50% less than they would if purchasing a brand new product.
 
"zeroC offers a cost-effective and 'greener' alternative to simply buying new," added Fox.
 
PTG shipped 25,000 new laptops out to businesses during the lockdown period,  which were predominantly used to enable homeworking. 
And the firm hopes that the launch of zeroC will contribute to a gradual mindset shift,  promoting a more circular way of thinking about tech.
 
Electronic waste (e-waste) is fast becoming a global issue, with recent UK figures highlighting that the country's households and businesses produce 1.45 million tonnes of e-waste per year.
 
Alan Dukinfield, Commercial Director at S2S, added: "Our passion for remanufacturing end-of-life tech coupled with PTG's established IT solutions expertise, is the perfect collaboration for helping to promote a more sustainable – and less 'throwaway' – future in the business world."
 
For every device purchased under the new scheme, PTG and S2S will also plant one tree in the Amazon Rainforest.