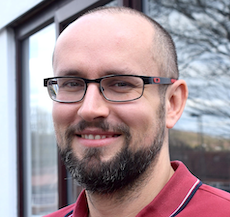 BrightCloud CEO Alex Morrison's clear inspiration has always been to match customer challenges with bespoke tech solutions. And as the forces of technology change whirled ever faster he banked on becoming one of Cisco's biggest and best UK contact centre partners.
Early in his career Morrison declared his priority was to make businesses better at communicating with their customers. On leaving Leeds university with a degree in Computer Science he soon became immersed in Cisco Unified Communications, contact centres and the customer experience, and cut his teeth solving specific issues with bespoke applications and integration, also leveraging technology he developed himself. "We connect our clients to their customers, making the complexities of the contact centre simple," explained Morrison. "With a focus on Cisco Contact Centre, we provide support to our partners throughout the customer lifecycle, from consultation and pre-sales, to design and implementation, as well as managed service support."
Leeds-based BrightCloud was established in March 2011 by Morrison and Hesam Yavari, who Morrison bought out of the business in May 2017. They had identified an opportunity to provide niche expertise in Cisco contact centre technology and began offering implementation, integration and support services through large channel partners. "The MBO allowed us to focus on using our core capabilities and offerings, and has aided the organisation in its growth," added Morrison. "We have doubled in size since 2017."
A turning point for the company was gaining Advanced Technology Program Accreditation in Cisco Contact Centre Enterprise and Customer Voice Portal. BrightCloud is also a channel only Cisco Authorised Technology Provider (ATP) specialist, and picked up Cisco EMEA Service Partner of the Year awards in 2016, 2017 and 2018. "With capabilities in areas such as Automatic Speech Recognition and software development we were able to build a practice to help partners with their complex customer requirements," commented Morrison. "The crux of what we do is in extracting value from technology to meet specific business goals."
BrightCloud has witnessed average revenue growth of 20 per cent year-on-year since 2016 and is targeting a 30 per cent increase in revenue for 2020. The company currently employs 21 full-time staff, making it the largest team of Cisco contact centre focused specialists in the UK. Its customers come from all business sectors including public sector, finance, utility, automotive and retail. They range from Fortune 500 companies with distributed contact centres across the globe, to small housing associations with just 30 seats.
 
Technology is making it easier for these organisations to reach and respond to their customers, even without the need for intermediaries such as humans. Whereas once the telephone broadly enabled companies to speak to customers, technology now enables businesses to become niche communicators – and that may not even involve human interaction. "It is always exciting to look at ways consumers want to interact with companies," commented Morrison. "People are becoming more and more familiar with having their problems resolved by, and interacting with AI, without the need for human contact.
"They even invite virtual assistants into their homes. This opens the door for organisations to offer a multitude of self-service options, from voice automation through to chat bots. This promotes world class customer service, offering customers 24/7 access to their contact centre. We are able to take the years of experience we have in providing self-service automation over the telephone and migrate what we know into the online world.
Migrating from an on-premise contact centre to cloud is not simple. Engaging with businesses to ensure the technology meets customer experience goals is critical
"While this area of technology is very exciting, it is imperative that organisations still get the basics right first. Without a fully integrated solution focused on omnichannel communication, introducing more ways to communicate can create confusion and make it far more difficult to manage the customer journey effectively. If we don't have the right data to feed the AI platform, it will ultimately provide a poor customer service."
Cloud computing and the pay-as-you-use consumption model are transforming communications and contact centres, as well as customer expectations, observed Morrison. "It changes the way we think about how applications are developed and how we deploy, manage and maintain future versions, so that tools and features can be rapidly made available to customers," he added.
Yet cloud contact centre adoption lags behind uptake of other computing services, but Gartner predicts strong growth in the cloud contact centre market by 2022 – so this is a key area of portfolio development for Morrison. "On-premise contact centres traditionally have a large IT footprint, which would have specific requirements in relation to the environment, data centres, network and IT infrastructure," he commented. "With the shift to cloud models many of these limitations and complexities are naturally removed. But the migration from an on-premise contact centre to cloud is not simple. Engaging with businesses to ensure the technology meets customer experience goals is critical."
 
An important aspect of BrightCloud's long-term growth strategy is the addition of a product-based business, called CCBox, that sits alongside its professional services capabilities. BrightCloud launched its own CCBox Aloha product in March this year, which is an optimisation platform for Cisco contact centres. The CCBox proposition is to provide enterprise grade applications for any size customer, cost effectively. Since launch the company has grown its customer base with over 7,000 licenses sold.
"With the addition of our CCBox product we eliminate the need for our partners to work with a multitude of third party suppliers to provide a single solution," said Morrison. "CCBox provides everything a contact centre needs in one solution from one supplier in one box. We have built a series of tools that every contact centre needs to help them enable, advance and optimise their omnichannel contact centre. We will continue to focus heavily on evolving these products."
Just a minute with Alex Morrison
Role model:
Elon Musk. He is successful across multiple industries and takes on the biggest problems known to man right now
What talent do you wish you had?
To play the guitar well
Tell us something about yourself we don't know:
I once completed an ultra-marathon – 35 miles
Name three ideal dinner guests:
Roger Federer, I am a huge tennis fan; Tony Robbins, being around someone with such passion, enthusiasm and charisma has a hugely positive impact; and Nelson Mandela, I saw him in Leeds but due to tech issues with the microphone didn't hear a word. I'd love to know what he said
What possession could you not live without?
An acoustic guitar given to me by my wife, and the 'Best Dad Ever' pair if socks I got on my first Father's Day
Best advice you have been given:
The key to success in personal and business life is to do more for others than anyone else
One example of something you have overcome:
The Endurance Life Devon Marathon in the worst storms to hit the UK for 100 years
If you weren't in ICT what would you be doing?
An architect or tennis coach
Biggest risk you have taken?
Starting BrightCloud. I had a young family, a mortgage, and took the decision to give up the security of a full-time role to pursue my own business idea. It's the best decision I have made