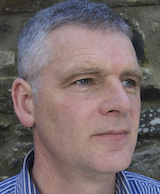 Philip Carse, Analyst at Megabuyte.com, reports on the trading performance of leading companies in the comms space during the last quarter.
For a second quarter running, fibre (or more accurately next generation networks) features strongly in corporate activity, involving a mix of fundraising, acquisitions and business plan announcements (CityFibre, Hyperoptic, WIG, G.Network, Nextgenaccess and Opencell). There was also an abundance of corporate activity by resellers – transformative ones for Wavenet, Southern, Babble Cloud and Peach; interesting owner-managed decisions by Adam Phones, Charterhouse and Bistech; bolt-ons for Adept (two), Timico, IP Integration and Chess; and overseas deals for Gamma and BT – and some interesting deals for the UCaaS and CPaaS players, especially Vonage and Twilio. 
Of particular note, Beech Tree-backed business comms provider Wavenet announced the transformational acquisition of owner-managed Solar Communications, adding at least £2.5m EBITDA pre synergy on £22-23m revenues to Wavenet's £5m EBITDA on £26-27m revenues. In an equally transformative deal, Babble Cloud, the LDC-owned hosted voice specialist previously known as IP Solutions, announced the acquisition of Arden Group, doubling its revenues to about the £20m mark. 
Charterhouse Voice and Data announced the sale of a majority stake to August Private Equity to help fund an M&A strategy aimed at building a broad based unified comms, cyber and IT managed services business. In a deal at the more interesting/unexpected end of the spectrum, London-based unified comms reseller Adam Phones was acquired by Crewe-based Radius Payment Solutions, an Inflexion-backed service provider to the fleet and logistics market, with Adam's circa £15m revenues/£3.3m EBITDA/59 staff (year to August 2017) adding to Radius's 1,200 staff and fiscal 2017 EBITDA of £55m.
In another surprising move, Gamma announced the 13.2m euros initial, 27.2m euros maximum/7.5x EBITDA acquisition of Netherlands-based mini-me DX Groep BV (Dean One), boosting revenues by about 6% and marking its first ever step outside the UK. Gamma is buying a business in a less penetrated market than the UK in newer products such as cloud PBX and SIP. 
A particular theme of recent results has been business comms providers prospering from a mix of M&A, investments in organic growth, and good customer wins, including Focus, Southern, Excell, Charterhouse, Indigo Belcom, Commsworld, Gamma, Intercity Technology, GCI, Vodat and Network Telecom, while Olive Comms looks to be on the road to recovery. In contrast, we noted mixed trading from Onecom, Timico, Cellhire, SAS Group and Indigo's ex-parent, TTG. Meanwhile, alongside significant corporate activity, most of the US-listed UCaaS and CPaaS players (8x8, RingCentral, Vonage and Twilio) again beat expectations in the most recent quarter.
The Telecoms & Networks peer group has performed reasonably in line with the Megabuyte universe and FTSE All-Share in share price terms, with three and 12 month declines of 7.5% and 11% respectively. Recent declines were driven by 20-30% falls for Cloudcall, LoopUp, Maintel and Vodafone. In contrast, there were rises for Telecom Plus (16%), Sky (14% on the bid from Comcast) and BT (5%). It is also worth highlighting an 8% decline for Gamma since its interims in early September, which is broadly the magnitude of declines in EBITDA forecasts under new accounting standards. 
On a one year view, the outperformers have been Sky (+82%), Gamma (+34%) and LoopUp (+18%), while the underperformers include TalkTalk and Cloudcall (both -44%), Vodafone (-32%) and Maintel (-19%). This soggy share price performance is reflected in declining current year valuations at a time of high (but also subsiding) software valuations, with software (17.4x) remaining at a significant premium to ICT (10.0x) and with Telecoms & Networks on a lowly 6.4x. Most of the quoted telco players are in the 6-10x current year EBITDA range, with the outliers being BT (4.7x), Gamma and Telecom Plus (15-16x), and LoopUp (19x).