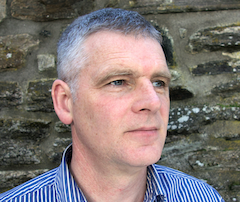 Major UK telco results for the quarter/half to September 2020 again show resilience through the Covid-19 crisis, writes Philip Carse, Analyst at Megabuyte.com.
Looking specifically at profitability, BT's EBITDA fell 3% to £1,908m, Virgin's fell 3.6% to £515m (but was flat in underlying terms excluding one-offs), its pending M&A partner O2 fell 4.5% to 516m euros, Vodafone UK was down 2.3% at 626m euros (6 months), while 3UK's gross profit was flat at £316m. The outlook is broadly stable. TalkTalk has yet to report, we assume given ongoing take private talks.
BT
BT reported EBITDA down 3% at £1,908m on revenues down 7% at £5,357m, impacted by lower sports TV and enterprise revenues. However, given cost cutting measures, BT has upped the bottom end of fiscal 2021 EBITDA guidance by £100m (now £7.3-7.5bn versus £7.9bn in fiscal 2020) on continued 5-6% revenue declines (though FCF guidance remains at £1.2-1.5bn), and has introduced a fiscal 2023 EBITDA outlook for more than £7.9bn while confirming a return to dividends in fiscal 2022 at 7.7p (versus 15p in fiscal 2019).
By division, the second quarter 2020 revenue trends were similar to the first quarter, with reductions for Global (-17% to £926m), Enterprise (-10% to £1,358m, -7% excluding the divested Tikit and Fleet Solutions) and Consumer (-5% to £2,511m), and growth only in Openreach (+2% to £1,299m). BT highlighted continued FTTP progress, including roll out reaching 40k premises a week to 3.5m premises (up from around 31k per week in the first quarter), all four major resellers now selling FTTP, orders doubling from pre-Covid-19 levels to around 13k per week, and the FTTP customer base up 62% year-on-year to 655k. Within Enterprise, BT expects further Covid-19 impacts through SME bankruptcies while Global is seeing cancellations and delays to purchasing cycles from enterprises, which will negatively impact revenue and EBITDA in the second half of the year.
Virgin Media
Virgin Media reported EBITDA down 3.6% to £515m (flat in underlying terms excluding one-offs and O2 merger preparatory costs) on revenues up 0.8% at £1,291m. Residential cable subscription revenues fell 0.8% to £891m due to lower sports revenues and postponed price rises, B2B rose 5.2% to £200m (SoHo up 12% to £25m and larger B2B up 4% to £175m, aided by new fibre wholesale contracts), and Mobile rose 3.6% to £171m, boosted by a release of deferred handset revenues.
 
Operational highlights included 37k new customers (+0.6%), the best quarter in three years – 22k of these came from the Project Lightning network extension, with roll out up from 93k to 125k premises for the quarter, now at 2.4m premises. The company is also upgrading its existing network with gigabit speeds now available on 45% of the network and with 100% coverage due by the end of 2021. The average cost per new Project Lightning premise was £605 versus £650, with scope for further reductions due to cost optimisation measures.
However, current quarter EBITDA will be impacted by headwinds, including the postponement of price rises, onshoring more customer care, investment in digitalisation and product innovation, pre-merger integration costs, and headwinds from regulated contract notifications and higher programming costs and network taxes.
O2UK
Virgin's pending M&A partner O2UK reported EBITDA down 4.5% to 516m euros on revenues down 9.5% to 1,596m euros, with 6.8pp impacts from Covid-19 such as reduced roaming. However, capex also fell by 6.1% to 205m euros.
Vodafone
Vodafone reported an in-line first half to September 2020, with Group EBITDA down 1.9% to 7,023m euros on revenues down 2.3% to 21,427m euros, while capex fell 11% to 3,000m euros. Service revenue fell 0.8% to 18,544m euros, with a circa 1.9pp Covid-19 hit (primarily roaming). There was an improvement in the second quarter (-0.4%) versus the first (-1.3%). The company reaffirmed full year guidance of broadly flat EBITDA (14.4-14.6bn euros) and FCF (5bn+ euros), with Covid-19 impacts outweighed by underlying growth and cost savings.
 
The UK showed similar improving trends, driven by Business, with the service revenue decline falling from 1.9% in the first to 0.5% in the second quarter, with a 2.8pp roaming impact. However, total revenues fell 5.3% to 2,983m euros, with EBITDA down 2.3% at 626m euros. There was a marked Mobile versus Fixed revenue split, with the former falling 4% and the latter rising 6.3% aided by increased broadband. Both improved quarter-on-quarter, with the Fixed line improvement (from +4.8% to +7.8%) attributed to increased corporate demand for virtual call centres and core connectivity, and increased SME demand for productivity and security solutions.
 
3UK
For 3UK, quarterly revenues rose 2% to £603m but the company's gross profits were flat at £361m (no EBITDA numbers provided). However, capex more than trebled to £203m due to 5G roll outs and IT upgrades. Active customers and monthly ARPU both fell 4%, to 9.91m and £12.66 respectively, but contract customers rose 4% to 7.39m.