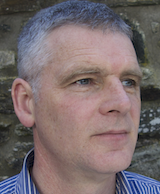 Philip Carse, Analyst at Megabuyte.com, reports on the trading performance of leading companies in the comms space during the last quarter.
Corporate activity in UK Telecoms & Networks over the last quarter can best be summed up in two words: Daisy and fibre. In a flurry of developments Daisy canned a sale process in favour of a debt refinance, agreed with TalkTalk to end the £175m acquisition of the latter's direct B2B business, acquired two small add-ons (DV02 and Voice Mobile), while for good measure Daisy founder Matt Riley exited pan-European comms player Damovo to Eli Global. 
The most likely consequence of Daisy's decision to opt for a debt refinance rather than sale to private equity is that it will be a less voracious buyer of UK comms and IT assets, as a new private equity owner would have probably targeted significant M&A led growth. Hence, in our view, we are more likely to see deals like the two smaller ones undertaken by Daisy rather than those of £100m-plus revenue peers.
In fibre, money continues to be thrown at connectivity players, with Hyperoptic (£250m debt), Airband (£166m) and ITS (unspecified) receiving debt or equity funding. Other deals of note include acquisitions for Arrow (360 Solutions), Maintel (certain Atos UK customer contracts), Wavenet (Solar), Peach Technologies (Taylor Made), IP Integration (Managed Networks) and Adept Telecom (Shift F7). 
Somewhat coincidentally, this last quarter included results from four ISPs targeting niche mass accommodation units: Ask4 (revenues up 4% at £13.5m), CableCom/Glide (an M&A-assisted 57% growth to £43.3m), Optify (flat at £8.3m) and Wifinity (+28% to £8.8m). There were also results from two of the best funded fibre new entrants – Gigaclear (more than doubling to £7.4m) and Hyperoptic (+89% to £16.6m). More connectivity-related results have come from Zen Internet (+12% to £63.8m), euNetworks (+9% to 138.1m euros), Spitfire (+2.5% to £26.1m) and Sohonet (+29% to £18.1m). 
Other results include disappointments from quoted KCOM (-9% to £301.9m), Redcentric (-4.4% to £100.0m) and Cloudcall (first half, up 31% to £4.1m versus 37% forecasts) plus continued progress for Arrow (M&A-assisted 19% to £28.2m), Adept (M&A-assisted 35% to £46.4m), Britannic (+7.6% to £14.4m), Gamma (first half, +11% to £263.6m) and Solar (an M&A assisted +37% to £20.3m, since acquired by Wavenet). 
As usual, it was a tougher time for the big boys (BT, Virgin, Sky, TalkTalk, Vodafone, O2 and 3UK), and we also review continued strong growth (20-30%) from US-listed UCaaS providers (RingCentral, 8x8 and Vonage) as well as leading CPaaS player Twilio (+54%). Vonage since announced the acquisition of UK-based contact centre specialist NewVoiceMedia for $350m.
Peer group performances
The Telecoms & Networks peer group had another poor quarter in share price terms with an 8% decline versus +1.6% for the Megabuyte All-Share, though it was in line with the FTSE All Share's -7%. The underperformance is more marked on a 12 month view, down 9% versus the Megabuyte All-Share's +12% and the FTSE All-Share's -1.6%. The main culprits are TalkTalk (-40%), BT (-26%) and Vodafone (-18%), aided by Maintel (-14%), Telecom Plus (-9%) and Toople (-67%). In contrast, there were gains for LoopUp (+151%), Sky (+56%, on M&A), Gamma (+19%) and Adept (+15%). CityFibre exited the index following its take private by two infrastructure funds.
This underperformance is reflected in declining current year valuations at a time of rising software valuations, though the difference between software (19.5x current year EBITDA) and ICT (13.3x EBITDA) has narrowed over the last quarter, but with Telecoms & Networks on a lowly 7.0x. Most of the quoted telco players are in the 6-10x current year EBITDA range, the outliers being BT (4.6x), Gamma and Telecom Plus (13.5-15x), and LoopUp (35x).
• IS Research publishes www.megabuyte.com, a company analysis and intelligence service covering over 600 public and private UK technology companies. philip.carse@megabuyte.com