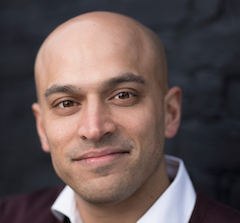 The launch of a Homeworker Package by TalkTalk Business brings business grade connectivity to employees working from home, providing a number of business-specific attributes that are over and above a regular residential connection, such as security, more flexibility, speed and greater reliability.
The roll out is reflective of greater numbers of businesses that will make home working a more permanent feature of their organisations following the Covid-19 lockdown.
TalkTalk Business cited analysis that suggests 25-30% of the workforce will be working from home multiple days a week by the end of 2021. 
Data-driven sectors such as finance, technology and IT have seen the greatest shift to remote working.
TalkTalk Business MD Jonathan Kini stated: "Britain has seen a rapid rise in homeworking over the last few months and the need for reliable connectivity has never been greater.
"The launch of TalkTalk Business Homeworker offers medium and enterprise-sized businesses and their employees the opportunity to benefit from business-grade connectivity in their homes, with the necessary security, reliability and speed needed to meet business demands."
TalkTalk Business plans to extend its Homeworker initiative to its 800 channel partners later this month.