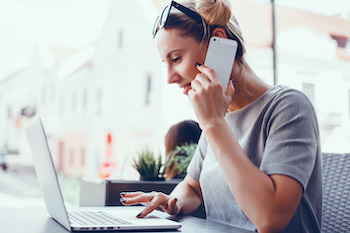 The comms channel passed its first critical Covid-19 test in its remarkable response to the lockdown emergency in March 2020. The second big test lies in establishing a long-term continuation of lockdown work practices which demands a full assessment of home workspaces and their efficacy. Last month's Comms Dealer Insight Session held in association with TalkTalk Business doubled down on these issues and spotlighted the company's new white paper which advocates positive action in a number of key areas.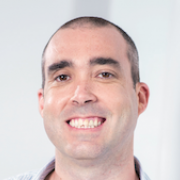 Most offices cancelled out by lockdown are unlikely to be cranked back to life in their pre-Covid 19 capacity. The reality of home working in Britain is no longer exceptional, but we should not be so surprised, according to Pete Tomlinson (pictured left), CEO, Windsor Telecom. "The pandemic hasn't changed anything," he said. "Everything that made sense a year ago makes 10 times more sense now. Look back over the last couple of years and you can see a trend towards more practical working, more hybrid working and more cloud technologies. Covid-19 has massively accelerated adoption.
"A year ago we saw a cobbled together comms phase, with people using Zoom, Teams, WhatsApp groups and calls diverted to mobiles. Now we're seeing the professionalisation of solutions – something more structured and sustainable. And a lot of this is about simplification – simplifying processes, consolidating them onto two or three tools which are integrated, and putting shape and structure around how colleagues and customers use the tools."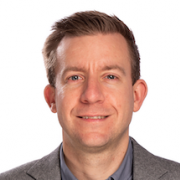 The move to home working did not leave office and knowledge workers floundering. Instead, Covid-19 has shown that there is a better way. But that is not to say there are no office withdrawal symptoms. Paul Sinclair (pictured left), Head of Marketing, Zen Internet, commented: "There's a need to adapt and change mindset because we're moving from connecting business sites to connecting people. Not all businesses will have sizeable HR teams to create, shape or evolve different workforce strategies. There's a real opportunity just to listen, to change mindsets and to share the insights that will help us to navigate through this new world of hybrid working."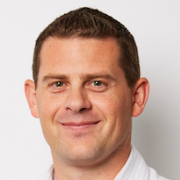 TalkTalk Business' white paper put a spotlight on current comms market dynamics and achieved much in crystallising the trends, challenges and opportunities for the channel. "Since Covid kicked in and the lockdowns began we've seen massive increases in usage on our network," stated Paul Smith (pictured left), Head of Partners, TalkTalk Business. "We're keen to understand the true extent of the home working opportunity so we commissioned a white paper, via independent consultants Quadrangle, to investigate some of the changes in working patterns. The outcome was clear – that hybrid working is here to stay."
The survey found that two thirds of respondents expect a permanent shift in working practices – a move towards either home working or hybrid working. "There is a shift happening and business leaders are thinking about the benefits of being able to reduce prime, often expensive, office space," added Smith. "There's a massive opportunity for partners to work with customers to help with connectivity requirements and really think through some of the challenges, whether that's employee wellbeing or ensuring productivity."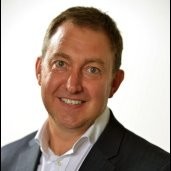 David Hatley (pictured left), Head of Account Management, TalkTalk Business, cited a statistic that underscores the importance of releasing home workers from poor connectivity. "The white paper states that 80 per cent of the businesses interviewed said they would not go back to previous ways of working," he said. "And about a quarter of customers are looking for change. Our migrations team is busy supporting this transition. Having a dedicated line in a place where you're actually working is important so we are working with Openreach to ensure that we do that in a safe way. Furthermore, it's vital that a router's quality is there to deliver that overall experience to the customer working from home. Aside from technicalities, it's about HR teams listening to employees working dynamically and fully assessing what they need for their mental wellbeing."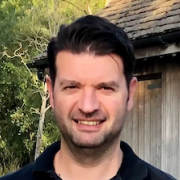 Demand for office space is waning fast in the face of what is now an overwhelming shift to home working. The upsides are clear for all to see, but the case of home workers relying on poor broadband can no longer be justified. "The expectation from clients coming from an office environment and working from home is that it should be seamless," said Andy Craven (pictured left), Managing Director, Merlin Telecommunications. "You should have the same ability and flexibility of services as you do in the office. It's an educational issue in trying to get users to understand that an office environment is more controlled, secure and set up in a particular way that can't be replicated at home. The assumption is that if you have an Internet connection you should be able to do everything. But in the real world there's a big difference between consumer and business Internet.
"Customers just want things to function properly wherever they choose to work. And the pandemic has made organisations think a little bit more about what they put in their bottom drawers – original DR plans for example. Now, something bad has happened and it's making people think more proactively about the way that they're working, and consider their ability to have the systems and flexibility to move people to different locations. That can only be a good thing."
There is clearly a strengthening drive to deliver business grade connectivity, but the case is that people still don't know what home connectivity is, according to Tomlinson. "We went through a phase of everyone adopting the Internet to use as a semi-social tool, bonded with entertainment," he said. "You've got the FTTP challengers now disaggregating that. Is FTTP now more of a utility? Is it more of an entertainment service? Is it more of a business service? Our role is one of education and trying to help customers figure it out."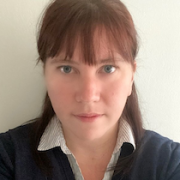 A failure to work things out means an organisation's reputational integrity could be under threat, along with company data, therefore informed resellers able to educate customers on all aspects and provide complete solutions are more likely to succeed. Louisa Clark (pictured left), Head of Product Growth, TalkTalk Business, commented: "With many businesses downsizing the opportunity for partners is the pain point resolution. What are we trying to achieve by offering a home worker solution? Good connectivity becomes very important – with the applications we run we just wouldn't be as productive without fast, reliable connectivity. The opportunity is that bad connectivity is holding businesses back, therefore you've got to make sure that the connectivity is able to support the applications that the users need."
Fixing poor connectivity is quite separate from other issues where organisations and home workers have strong needs. The white paper stated that 85 per cent of people in the survey said home working has improved their work life balance, but the research also provided factual evidence of some frustrations, and that the change in work patterns has put pressure on older and outdated technologies. "It's a big topic for companies to ensure that productivity can be maintained and monitored," said Smith. "It isn't easy, especially on the creative side of things. Off the back of the study we've produced a homework toolkit that provides hints and tips on wellbeing guidance plus clear objective setting to make sure that teams are productive and businesses are moving in the right direction."
With the huge migration to home working already complete there's a chance to perform a more granular root and branch reform of the new working environment. "There's an opportunity to figure out how businesses drive work streams, projects, processes and day-to-day operational challenges," added Smith. "The pandemic has been a catalyst to solve some of these challenges. The key is to use data from different sources such as the information in our white paper, to have those discussions where your customers look at how peoples' working patterns are changing. If we don't get those conversations right we'll probably struggle to move to hybrid working environments."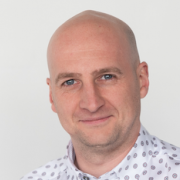 Meanwhile, how well connected people are could influence their prospects of securing employment, according to Philip Lee (pictured left), Head of Wholesale, ITS Technology Group. "When you look at the property sector and residential, there may be a time when you're selling a house that you'll be looking to advertise your broadband speed," he stated. "Will employers start looking at potential new employees and what their speeds are at home? We're at risk of creating a digital divide between somebody who can get fast Internet at home and someone with ADSL only. So there's a massive opportunity to get more fibre rolled out. For us, it's about how can we help a certain area increase the bandwidth that they can receive to improve productivity and the work-life balance."
Full fibre would be the shot in the arm the UK economy and home workers so badly needs, believes Smith. "The increased pace of FTTP roll out is something we're all working on," he added. "That's a massive opportunity. It alleviates a lot of problems. Some of the older technologies in place at home don't cut the mustard now. There is still a lot of people out there sat on basic ADSL technologies."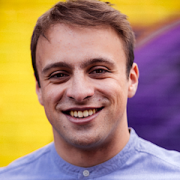 All work tools are important, but perhaps none more so than full fibre connectivity, but end users' expectations of the network are, as usual, related to basic needs. Alex Fitzgerald (pictured left), Founder and CEO, Cuckoo Broadband, added: "Ultimately, consumer's don't know the difference between FTTP, FTTC or anything else. All they care about is what comes out of the pipe. People don't want to think about their broadband, they just want it to work.  
"Simplicity is our watchword – one single deal offering the fastest speed for one price. We focus on our area of expertise by building consumer software such as VPNs and other security solutions to help people manage home Internet and simplify their lives. It's about offering more to consumers who are more security conscious."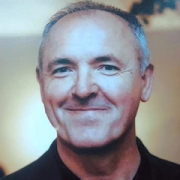 Fitzgerald spotlighted that the danger in the drift of current market trends is to introduce complexity. Kevin Burgess (pictured left), Product Manager Wide Area Networking, Maintel, also proposed key changes required to give end users what they want. "We've decided to create a differentiated capability, something we call secure home worker which is based on SD WAN technology," he said. "It's a simple plug-and-play technology that runs on the employee's broadband line and provides visibility of the experience employees are getting from the service.
"When the pandemic first started, we spent a lot of effort working with our customers to provide technology to push their home workers out to their homes, be that VPN clients and security capabilities, firewalls, upgrades – that kind of thing. That's how the majority of our home workers are operating today, with secure VPNs and multi-factor authentication. That does present some challenges because you can't measure the experience the end user's getting."
This common scenario reflects a fundamental shift of focus from the office to a worker's locality, and a far sharper focus on the nature of 'business grade' services. "A true business service come down to whether you can control security on the router, whether you can control what devices connect to it, whether can you manage business applications across it, whether you can plug into the router and have a SIP handset on your desk," said Tomlinson. "How does the ISP work with your support desk if colleagues have a service ticket? That wrap is the true business service. It's how you augment that connectivity service that becomes really important."
To call the shift to home working seismic, and to say that things will never be the same again, perhaps understates the fact that the customer experience has also been greatly elevated. "There is a flight to quality and an increase in customer expectations around the home working mentality," observed Sinclair.
"We've had to think a little bit differently in terms of how we support channel partners and end users, and we communicate with them slightly differently. The education piece is important and we talk to customers about getting the most out of connectivity, less about speed and more about network prioritisation through the router. It's about thinking differently and taking it away from just basic connectivity."