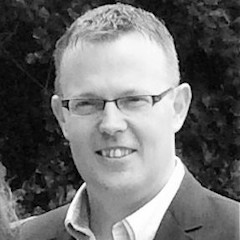 TalkTalk Business has added Mitel's MiCloud Connect and MiCloud Flex solutions to its portfolio to meet the UC and collaboration requirements of hybrid working practices.
The solution provides voice, video sharing and contact centre capabilities on desktop and mobile.
The addition of MiCloud Connect and MiCloud Flex builds on an existing relationship with Mitel which underpins TalkTalk Business' unified communications offering. 
According to TalkTalk's Lockdown Lessons report, nearly 60% of workers in the UK said they had been more productive as a result of working from home. 
Mitel's EU Cloud Survey, recorded just before the pandemic, also reported that 44% of businesses were already prepared to migrate their contact centres to the cloud, and that lockdown was a catalyst. 
Ian Cairns (pictured), Enterprise Director at TalkTalk Business, said: "Working habits have shifted dramatically over the last year and many operational changes are here to stay. 
"More than ever, organisations require a forward thinking IT strategy that drives productivity and enables collaboration. 
"In an increasingly virtual world there is a clear need to combine reliable, fast connectivity with tools that facilitate better communication."
 
Richard Roberts, Mitel's Vice President, UK&I and Northern Europe, added: "By combining TalkTalk Business' connectivity solutions with Mitel MiCloud we enable companies of all sizes to benefit from end-to-end secure, reliable and flexible communication and collaboration capabilities to smoothly run their day-to-day operations in a hybrid working model."