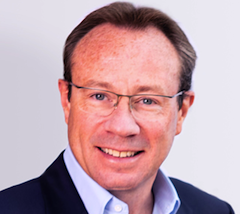 BT is to launch its first Green Tech Innovation Platform as part of efforts to drive a green recovery from the Covid-19 pandemic.
The company is also incentivising management on progress towards carbon reduction as it seeks to transition to net zero carbon emissions.
BT Group has the second largest commercial fleet in the UK with almost 34,000 vehicles, including more than 28,000 used by Openreach engineers.
BT has joined forces with The Climate Group to launch a new partnership – The UK Electric Fleets Alliance. 
The Alliance will undertake a leadership role in the run up to the COP26 climate summit in 2021, highlighting the need to progress towards fleet de-carbonisation and helping to develop policy measures that support corporate Electric Vehicle (EV) uptake, such as stimulating EV supply and investing in EV charging infrastructure.
Working with Plug and Play BT hopes to uncover the latest technologies from UK-based tech scale-ups that could help it and its public sector customers transition to net zero.
The partnership marks Plug and Play's entry to the UK market and will explore three areas - smart streets, smart buildings and IoT capable solutions supporting energy and water management in social housing and other public sector buildings.
BT will also explore remote working to find ways that 5G can be used to support products and solutions that will reduce travel.
BT plans to announce scale-ups chosen through the platform in the Autumn and they will have the opportunity to partner and work collaboratively with BT and their customers. 
Partnerships will range from BT using its expertise to find a cheaper, faster initial route to market through to new revenue share models or even taking a stake in the business.
For the first time, BT has included progress on carbon reduction and on digital skills training in the calculation of bonuses for eligible employees.
As part of the Company's new remuneration policy set to be introduced this year, these two components will make up 10% of the Group's bonus calculation, incentivising employees to contribute towards the targets.
Philip Jansen, BT Group Chief Executive, said: "The economic set back and immense hardship caused by the Covid-19 pandemic are severe and could be long lasting. 
"However, despite the temporary reprieve on carbon emissions and air quality in towns and cities during the lockdown, the global climate emergency hasn't gone away.
"As we emerge from the crisis, the recovery presents a huge opportunity for Governments, businesses and individuals to put action on climate at the heart of their efforts."