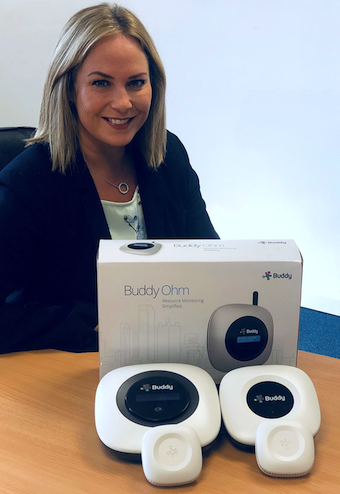 Fidelity Group has coalesced its knowledge and experience in ICT and energy to bring a new utility monitoring solution to the channel. 
Fidelity says its new Buddy Ohm IoT system can be installed anywhere in a business premises enabling customers to pick key problem areas to report on. 
The unit connects cellularly to the Internet through wireless sensors which are fitted next to power panels and meters. 
This enables data to be sent and received while avoiding disruption to any existing network or systems. 
"We pay our utility bills every month, but what do they really tell us?," said Fidelity Group Head of Sales Nicola Mercer. 
"Buddy provides insights into real-time resource usage, enabling businesses to track performance, spot trends and uncover anomalies that can help reduce waste and improve efficiencies. 
"Buddy will help reseller customers improve productivity, make savings and improve sustainability by harnessing real-time utility and resource data to monitor business expenditure."
Fidelity believes that Buddy fits the growing need for more sustainable energy monitoring and management. 
According to Mercer, providing new insights to drive down monthly resource spending, track building utility usage and costs is essential in a more environmentally aware world.
"With Buddy there is no need for expensive building management systems as it can affordably gather data to help resellers or their customers recognise saving opportunities," she said. 
"With increasing energy efficiency compliances and responsibilities there is a growing need to be accountable for your commercial use. 
"Buddy can help businesses comply to laws set by SECR (Streamlined Energy and Carbon Reporting) by providing managers with the visibility of energy usage and emissions, reporting statistics and required information.
"This is not only a door opener for reseller partners, it's a simple way to add value and recurring revenues from existing customers who will love them for the money Buddy will save and the efficiencies it will bring to their working environments."