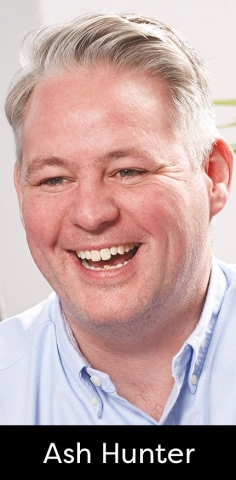 Hull based River UK started off its commercial life as a telecoms reseller but has evolved into a full business services organisation offering a wide range of telecoms products, security, next generation print solutions and, significantly, energy which it added to its portfolio five years ago. We caught up with Managing Director Ash Hunter to find out how the group's energy offerings have progressed under the River Energy brand alongside long[1]term partner Fidelity Energy.
What sold you on becoming a Fidelity Energy partner?
We had a good relationship Fidelity Energy managing director John Haw from his previous life in telecoms and he put forward a very compelling reason to explore the opportunities in energy.
How did you find Fidelity Energy's onboarding process and management systems?
On boarding was simple, guided initially by John and Sales Director Sean Dixon. We quickly felt comfortable and confident selling the products. The portal provides a great tool to draw marketing content from and quoting was easy. It enabled us to hit the ground running very quickly and I think we did our first deal within days of onboarding.
What extra support have you received such as extra training, support on deals, marketing help etc.
We've enjoyed several roadshows which keep the topical and relevant aspects of the industry at the forefront of our minds and our pitch. Fidelity's bi-monthly market report is full of factual content which we can use to manage and maintain existing clients. We also use it as a sales tool as it gives us great credibility in the market.
How has your business been impacted by the pandemic and how has energy played a role?
Out of chaos comes opportunity and when the market was at its lowest in May 2020, we secured some of our biggest energy deals to date. Fidelity didn't stop providing support and intelligence and it allowed us to secure some fantastic deals for clients which they are now very grateful for!
Can you give us an example of how an energy deal has led to more client business?
We recently installed a new telephone system for a client which led to not only the energy brokering contract, but a full LED light deployment and CCTV system. Our simple aim is for our clients to buy energy and telecoms from us allowing us to add real value to our service proposition and build long lasting relationships.
How has your energy offering progressed since you first partnered and how do you see it progressing in the future?
Our offering has progressed beyond recognition. We now have a fully-fledged dedicated energy company which is now a critical revenue stream for us across the group. We have seen customer numbers swell, churn reduce, and opportunities aplenty. For example, we have extended our energy offering to include not just brokering but also a broad range of renewables products such as LED's, solar, battery storage and CHP solutions.
Is there anything else you like to wish to mention?
Yes. Fidelity Energy are really partner focused. Having already enjoyed a long-term relationship with some of their directors, it's been great to meet the entire team and become part of Fidelity's own journey. We've enjoyed some great social events too, which is a real bonus.