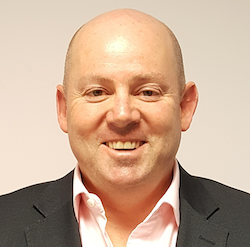 Big changes to the way organisations pay for goods and services in the fast-expanding metaverse has sparked a new Payment-as-a-Service market opportunity for the channel.
Analysts predict that the commercial potential for first mover payment service providers is significant in a global Payment-as-a-Service (PaaS) market predicted to generate £4.2tr in value by 2030.
According to Fidelity Group MD Alan Shraga (pictured) his business is at the vanguard of this emerging channel opportunity having signed an exclusive deal with payment specialist MWB Solutions that will give reseller partners fast access to its operations portal.
"MWBS is an ISO fintech business and our partnership gives resellers a fully brandable platform that provides data from 14 of the major acquirers," commented Shraga.
"Resellers can instantly determine what banks will fund their solutions and see how their collective estate is performing."
Shraga says PaaS will add value to reseller businesses, lock in customers and 'revolutionise' their own and their customers' sales processes via the data it produces.
"It's a standalone business model and there are multiple incomes from selling payments," he added.
"A typical solution will include a Wi-Fi set-up, a payment button solution, a terminal solution, and an IoT income. You've got four different values there out of one sale."