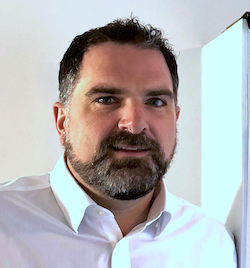 Fidelity Energy MD John Haw says his partners are cushioned against exposure from the UK's soaring energy prices because their customers will be locked into fixed contracts.
Reassuring resellers that now have energy provision in their portfolio Haw said: "As a broker aggregator, Fidelity Energy is not exposed to any risks, unlike the suppliers.
"We sell fully fixed contracts to our clients which means, in the main, they are locked into deals that will see them through this crisis. Those customers not in contracts are facing massive price rises and need the channel's help in managing their energy more than ever.
"Furthermore, we have always been prudent with onboarding smaller niche suppliers. Most of our contracts are with global energy firms well placed to weather the storm.
"One of the advantages of the big players is that they produce a large amount of the energy they consume, which gives them greater protection to the market volatility."
Haw says the crisis highlights the value partners can add to their customers in leveraging Fidelity Energy's energy usage platform IPSUM, which is said to give customers a complete view of their carbon footprint and energy consumption.
"The clients that have accepted the advice we have given them on procurement timing have done very well, as we have bought well by proactively monitoring the market and buying when prices dipped.
"Sadly, those customers that leave it to the month before their contract ends have no choice but to buy at the market rate that day. Soaring costs coupled with the climate crisis being at the top of the political agenda, means businesses are really focused on reducing their usage. Ipsum is a powerful platform that can help people do this."
When asked how long he thinks prices will remain high Haw said: "This is a short-term supply and demand squeeze which should correct in spring '22. However, if the UK has a cold winter, Russia continues to play politics with the Nordstream pipeline and demand continues to surge, the UK faces the very real possibility of having to ask factories to stop consuming gas so that people can heat their homes."