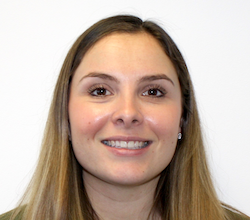 Intercity Technology's Head of People and Engagement Christina Pendleton's project is undeniably inspirational, and the following insights could help your organisation become more diverse and inclusive.
Pendleton was appointed to Intercity's Board of Directors as Head of People and Engagement in June, responsible for developing talent across its three business divisions – Communications, Cloud & Security and Managed Services. She joined the company in 2014 as HR Advisor and wasted no time in pushing forward the firm's schools initiative to help address the STEM skills deficit across the west midlands. Pendleton and Intercity also forged a relationship with Ahead Partnership, a social enterprise that connects businesses with schools and colleges across the midlands.
Before the introduction of social distancing rules she attended Ahead Partnership's careers workshop which attracted 250 students from 22 schools and colleges across the region, and engaged with secondary school students to raise awareness of careers and opportunities within the STEM sector. Pendleton also initiated The Women in Tech Networking Group, a monthly event hosted by Intercity Technology open to partners, customers and women from across the industry. Here, she provides valuable insights into how such initiatives are helping the company to become far more diverse and inclusive…
Describe your diversity and inclusion strategy, its goals and objectives
Our strategy is three-fold: To ensure we celebrate diversity; to provide continued inclusion training for our leadership team, managers and the wider business; and to make sure we identify and respond to any issues raised by colleagues. One of the problems facing the tech industry is that while there are opportunities available, there may not be a diverse range of applicants to fulfil these roles. Our long-term strategy ensures we are able to support the development of a more diverse and inclusive talent pool. This is the right thing to do and it makes good business sense.
How will you achieve your diversity and inclusion objectives?
We have developed a number of engagement programmes to support colleagues' professional development and provide support to young people at the start of their learning journeys. To help achieve our longer-term objectives we partnered with charity Ahead Partnership, working with them to support schools across Birmingham and educate students on the range of opportunities available across our industry.
One of the biggest things we can do as females in the industry is promote and celebrate each others' achievements
Intercity has also created a new work experience programme to enable students from diverse backgrounds to improve their confidence, attainment, motivation and social mobility through mentoring from leaders across the business. We also established the Women in Tech Networking Group at Intercity in January 2020. This not only celebrates diversity but also discusses the challenges faced across our sector and how we can look to address these to ensure we retain a diverse and inclusive working environment.
What role does leadership and mentoring play in your diversity journey?
We have a number of women in senior positions across Intercity but there is still more to do to address gender diversity to ensure we remain a truly inclusive organisation. As an HR team, we provide regular monthly updates to the board highlighting any areas for improvement across the business, as well as key challenges facing the sector as a whole. As part of our diversity and inclusion strategy we have re-evaluated our succession planning model, developing this into more of a mentoring programme with senior leaders assigned to support more junior members of the business.
Succession planning is something that is key to ensure the professional development of employees. Pairing colleagues with representatives from outside their specialism has been central to this, providing a different insight and perspective on their future development. We have also relaunched our Management Academy which sees the senior leadership team each mentored by a board member. This year we've expanded our Academy to include a Leadership Management qualification from the Institute of Leadership & Management, to ensure that we really are taking a 'people first' approach in all that we do.
How have you addressed the issue of unconscious bias in creating a more diverse workplace?
Unconscious bias can undoubtedly become an issue within organisations and throughout recruitment processes as people look for certain types of personality or skill sets similar to their own. At Intercity, all our managers and senior leadership team go through unconscious bias training. We also ensure we have mixed panels for interviews to represent multiple viewpoints. If you are involved in recruitment within your organisation, I would recommend this to enable different perspectives to be heard and to be able to challenge any bias arising during the process.
How have your recruitment policies changed and in what ways are you recruiting for a more diverse workforce?
Over three quarters of the workforce in the communications sector is male. The national average across most other industries is around 50:50, so as an industry we have to make sure that inclusivity is at the forefront of any recruitment process to reach as wide a pool of candidates as possible.
As a sector we have to make sure that inclusivity is at the forefront of any recruitment process to reach as wide a pool of candidates as possible
One of the most effective ways in which businesses can help to increase inclusivity through recruitment, which we have adopted as part of our processes at Intercity, is to ensure that job vacancies and recruitment literature does not use gendered language so as not to prejudice any potential candidates. To increase representation from diverse backgrounds, it's also important for consideration to be given to the different recruitment channels available. Not only using traditional methods but also optimising wider channels such as social platforms like LinkedIn to help reach a wider audience outside the sector.
First steps: What first moves enabled you to stride out on your diversity and inclusion journey?
Always remember that as line managers and business leaders, it's crucial to give people exposure within a business, whether that's through a mentoring scheme, networking or getting them involved in wider initiatives outside an organisation. I was fortunate when I started at Intercity that I had a manager who believed in my abilities and gave me exposure to lots of different areas of the business and the board. One of the biggest things we can do as females in the industry is promote and celebrate each others' achievements.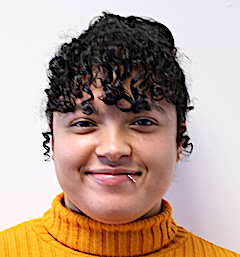 What diversity and inclusion means to me...
Katrina McCann, Customer Service Executive, Intercity Technology
Being a woman of colour, equality and diversity is something I feel strongly about. I really appreciate how Intercity is not only trying to improve equality and diversity in terms of recruitment, but also creating awareness and celebrating the diversity we already have within the company and in the wider world.
Intercity's Women in Tech Networking Group has brought me together with people throughout the business who I would normally have little or no contact with. It's given me the opportunity to hear and share different experiences of working in the technology industry and it's been comforting to hear that other people are dealing with similar issues. The Group has a clear goal to help improve the working environment for women in the technology industry and raise awareness about the issues women face, even outside the working environment. I'm really excited to see what changes we can bring.