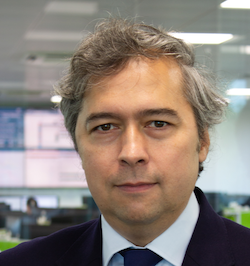 Meeting and exceeding customer expectations is an undertaking that demands far more action than optimising the customer experience (CX) alone, says Content Guru Deputy CEO and co-founder Martin Taylor.
Here, he argues the case for embedding an elevated employee experience (EX) as well as CX into all CCaaS strategies.
CX is going to be the most important factor for many businesses over the coming 12 months, and your customers are desperate to differentiate themselves through the quality of the customer experience they deliver. Furthermore, these customers are realising the influence that their employee experience is having on their customer service offering.
Many of the organisations that make up your customer base are struggling to survive, or are facing adverse future trading conditions. Last year the UK economy shrank by 10 per cent, the biggest GDP fall of any major nation. In today's tough market, your customers must position themselves to thrive by creating a competitive advantage. CX, especially where this incorporates improved EX, will give customers the best possible tonic for a fast-acting post-Covid recovery. But how can you provide customers with the solutions they need to become long-term market leaders in customer engagement and experience?
As we recover from Covid-19 customers have higher CX expectations from businesses than ever before. Customers are demanding a digital-first experience where they can switch between their channel of choice to reach businesses any time, from anywhere. They want contactless interactions that still feel safe and secure, and are flexible on their terms. Meanwhile, they desire to feel understood and valued, and to have their query resolved as quickly as possible.
Post-Covid, customers won't stick around for long if their needs aren't met. Just one negative interaction is enough to make 89 per cent of consumers and 66 per cent of businesses switch brands. For your customers, meeting these demands is make-or-break. You must be able to provide a CX-focused solution that enables them to communicate securely through any channel, at any time, and empowers agents to deliver a personalised service.
Offering solutions that allow employees to collaborate with one another through their communications platform of choice is essential if you are to appeal to businesses with a remote or hybrid working model. Having experienced the benefits of flexible working, your customers' employees have also become more demanding than ever. Contact centre workers want flexibility, feedback and support. They expect integrated systems with effective knowledge management, and to feel empowered to deliver excellent CX. This means your customers require a flexible working solution that not only improves CX, but also enhances EX, or they will suffer the consequences of disgruntled employees delivering sub-par service.
It is clear to see that CX and EX are intrinsically linked – one drives the other in a circular flywheel. And as more businesses recognise the value of tightly connecting these two elements a largely untapped market is being revealed. To take advantage of the opportunities on offer resellers should ensure they are armed with a cloud engagement solution that enables their customers to tightly link CX and EX.
Resellers should look to partner with a contact centre technology provider whose solutions are CX and EX-centric. A best-in-class CX solution is truly omnichannel and integrated, converging all channels into a single, easy-to-use interface that keeps customer data secure. AI toolkits should enable mass personalisation of interactions using Natural Language Processing (NLP), extracting meaning and intent from speech to categorise calls before they reach the human customer service agent.
By the time the call is answered, the agent knows the caller's specific issue, whether they are a repeat customer and their identity. When integrated with an organisation's internal CRM this technology triggers automated screen prompts of historical data for that customer together with any information relevant to their query. Furthermore, workforce optimisation and management tools ensure that agents are trained, supported, monitored, motivated and organised.
The next big step for contact centre technology will be advancements in sentiment analysis, which will continue paving the way for monumental changes to the chatbot of the future. A sophisticated matrix of keywords, voice tone and volume creates a deeper understanding of the consumer and their needs.
With this information, organisations can ensure that each consumer is routed to the agent or department best equipped to deal with their enquiry, and that agents are prepared to meet the consumer in the particular moment. Understanding these dynamics and that CX and EX are linked and essential in optimising customer engagement should form an essential part of all CCaaS portfolios.