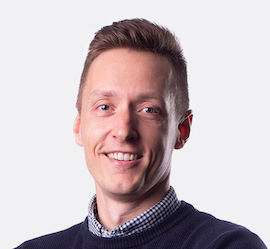 The role of comms resellers in helping SMEs achieve a competitive advantage through the customer experiences they deliver has never been greater, according to TelXL CEO Aaron Fox.
TelXL has a laser sharp focus on its big ambition and is striding into the spotlight following more than two decades of development and growth while waiting in the wings. Recent developments include the launch of Cxp, its primary proposition (more on this later), and a 50 per cent rise in staff numbers during the last financial year taking group headcount to over 80. Revenue increased by nearly 20 per cent in the same period to just under £8 million and Fox expects revenues to grow another 20 per cent this financial year fuelled in large part by an assiduous channel recruitment campaign. "Our target is to bring onboard a select number of new channel partnerships," confirmed Fox.
He says market forces and digital transformations are having a big impact on how businesses construct their technology stacks to achieve a competitive advantage through the service they provide and their ability to respond to a fast moving market. "It's not just about flexible working it's also about doing more with less," he said. "Now more than ever channel partners need to understand this and align with the right solutions. The lack of a decent customer experience can be seen everywhere and we, as the collective channel, have a key part to play in addressing this issue."
TelXL's solution is focused on SME contact centres across all industries and verticals in the private and public sectors. But its largest implementation to date is over 500 concurrent agents. For the purpose of market segmentation and clarity, SMEs are defined as organisations with less than 250 employees and the private SME sector is the fastest growing part of the UK economy. There are 5.5 million businesses in this category employing 61 per cent of the population and generating circa £1.3 trillion turnover.
Opportunity
"The opportunity for technological improvement in this space is vast but it's been typically underserved," observed Fox. "To address this opportunity our approach and development must be flexible, modular and capable of adapting with self-service at its core. We are also assessing all areas of our product portfolio with the practical application of AI technology in mind. Data analytics and insights is another factor. The more meaningful data we can surface for consumers and agents, the more personalised and efficient their interactions become, which in turn improves the customer experience and loyalty. We will likely accelerate product progress and enhancement through the acquisition of further external IPR or vendor businesses."
The lack of a decent customer experience can be seen everywhere and the collective channel has a key role to play in addressing this issue
Also critical to success is raising TelXL's profile in the channel, noted Fox. "The channel is crucial to our growth strategy," he added. "For many years our growth was driven by word of mouth, being good people to do business with and by being able to do the things other vendors couldn't. Today, we are proactively seeking new partnerships with channel businesses that want to bridge the SME sector technology gap."
Strong pedigree
TelXL was founded in late 2001 by Aaron's father, Nigel Fox, off the back of a 20 year tech industry career culminating as Operations Director for Totem. The seed was sown when Fox senior became frustrated by the widening chasm between large inflexible telcos and independent IVR houses, and the challenges faced by the channel and customers wanting to do something intelligent with their inbound telephony. "TelXL was created to address this challenge," stated Fox. "It combined the best of telco and IVR into a single independent entity and went to market exclusively through the channel. Critical to this was the independent real-time platform and in-house development team that together could do things for the channel and their customers that other vendors could not."
The company focused on intelligent inbound telephony until 2010 when it entered the CCaaS space after securing an opportunity to build a CCaaS solution for a call centre BPO. "We recognised the wider opportunity around CCaaS and took it to market through a small number of white label channel partnerships," explained Fox. "In early 2020 we explored whether it made sense to merge with our largest channel partner. For all the right reasons the merger did not proceed but the experience was transformative in setting TelXL on its current pathway."
Another big development was TelXL's acquisition of a significant stake in In2tel in 2021, a long-standing strategic partner that operates TelXL's software on its independent Irish platform, alongside a range of other solutions. Then, late last year TelXL launched Cxp as a new proposition for the channel to specifically target small and medium sized contact centres. Cxp is built, owned and operated in-house, and where specialist functionality is required best of breed partners and integrations are leveraged. "I am focused on scaling the TelXL Cxp proposition in the channel," added Fox.
Key proposition
Cxp is TelXL's main proposition made up of core voice, digital and omni base licenses, enhanced by bolt-ons and features. It's also worth noting that TelXL is an independent UK telco and fully in control of voice quality. "The proposition allows partners and end customer businesses to take the things they need rather than being straitjacketed into expensive licenses for little or never used functionality," added Fox. "Bringing our new Cxp proposition to the channel market through our PartnerXL programme, wrapped in our long-standing heritage, is our biggest opportunity."
As we have seen, TelXL has a strong channel pedigree but for too long has flown under the radar – until now. Today, Fox has the bit between his teeth and has given the megaphone to his ambitions, and he's ramping up the volume.
 
"Our mission is to be the UK's leading technology vendor of CCaaS solutions to small and medium contact centres delivered to market through the channel," he emphasised. "We need to keep driving our brand awareness and market presence and push the business on from being the channel's best kept secret."
Fox makes no secret of the fact that, as a younger man, becoming part of the family business was an idea he never entertained. Straight out of university he got a job in IT recruitment but soon realised that a long-term sales career wasn't for him. So he enrolled onto a three month intensive IT course leading to Microsoft module certifications, CompTIA+ and the beginning of a CCNA. At no point did Fox consider working for the family business until his father popped the question. "It was an easy decision to join as Product Manager and I've worked with TelXL and the channel ever since," stated Fox, who became CEO in 2020 following a stint as COO.
"I have worked closely with Nigel since the beginning and in more recent years my wife and mother-in-law joined the team. We are all in it for the right reasons and totally committed. At times we have different opinions on how to achieve things, but we all continue to make it work. The skills, passion and drive they bring into the mix is totally worth it."
Just a minute with Aaron Fox...
What do you fear most?
Conflict. But conflict is a necessary part of life and something I am always working on to optimise my ability to navigate. It's one of the reasons I took up kickboxing in my early 20s.
Tell us something about yourself we don't know:
In my late teens I fenced sabre for the Great Britain team at the European Championships in Hungary.
Your main strength and what could you work on?
I'm good at connecting the dots and solving problems, but I'm working on making quicker decisions.  
Three ideal dinner guests:
Gary Vaynerchuck, I consume a lot of his content; Ant Middleton for his achievements; and Barack Obama, I admire all aspects of his approach and mentality.
In hindsight:
I would have spent more time on learning and growing, particularly around finances, investing and business operations.
If you weren't in ICT what would you be doing?
I would find a way to get into angel investing. Failing that, something with my hands like engineering.
Your biggest achievement:
Taking the CEO position at the height of Covid: We had just decided not to proceed with a merger. I had three kids under four, and I had to work through a huge learning curve – it was bumpy.
The biggest risk you have taken:
Stepping into the kickboxing ring for the first time. And from a business perspective, staying as a self-funded company in an industry seemingly filled with PE backed companies.
Top tip for resellers:
Be genuine to all people and businesses you deal with.