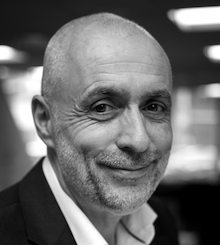 VanillaIP Sales & Marketing Director Iain Sinnott discusses the unprecedented coronavirus crisis and how the channel can help organisations fight back with cloud-based weapons of choice.
There will be no easy way to deal with the pressure heaved onto private and public sector organisations triggered by the coronavirus, and the channel is facing a period of unprecedented demand for contingency planning and emergency aid in advance of more critical times, as the need for remote working goes viral. But according to Sinnott the channel has long been geared up for such a disruption - a crisis which has also exposed the comms sector as sitting on its hands rather than getting on with the job of driving cloud adoption. "As an industry we might ask ourselves why, at a time when we can truly soften the impact of a crisis, only 25 per cent of customers have moved to true cloud solutions, leaving so many good traditional businesses scrabbling for an answer," he stated.
It's no longer unthinkable that the UK might need to 'shut down', and, just as suddenly, any stiff resistance to remote working will crumble. In many ways the war against the coronavirus pandemic is an unprecedented challenge and points to uncharted territory, but weapons of choice are emerging. "Call control is the key as any DDI line can be turned into a work device, home phone or mobile," added Sinnott. "Naturally, soft phones, collaboration tools and extension SIMs increase the productive performance of staff working from home, but user training may be the time consuming element as we ask legacy service users to suddenly understand cloud service tools. Workers will need to help each other out. In theory, businesses are more threatened by having critical levels of staff actually ill or just involved in full-time childcare and unable to work even with the support of technology."
 
In response to the coronavirus crisis VanillaIP began communicating guidance to its customer base at the beginning of March, and produced self help guides designed to ease the ordering and deployment of extra tools to make standard extensions geographically flexible. "We are also seeing resellers make a good number of soft phone sales and expect most customers to enable all the staff they need relatively simply," explained Sinnott. "We will use non-IP solutions to help those people who fall foul of bad home router issues or too many kids on the X-Box."
The coronavirus will shock businesses into reflecting on a challenge they should have been ready for by now 
VanillaIP has been 'waving the red flag on DR' for a number of years and encourages businesses to make geographic flexibility business as usual. "For some organisations a rapid conversion will be easy, but for others the lack of time to assimilate workers to new technology will be a problem," noted Sinnott.
 
However, over time the shift from an analogue world to a digital one is likely to speed up, in terms of infrastructure build as well as OTT services, catalysed by the more high profile role of technology in combating and managing the effects of the coronavirus on organisations, believes Sinnott. "The coronavirus will shock businesses into reflecting on a challenge they should have been ready for by now," he added. "PBX players need to be quick o select a technology partner to manage the customer driven focus on cloud services."
 
It is an understatement to say that the coronavirus pandemic is making organisations question their everyday working operations. So much so that what is intended as a sticking plaster solution to get us through the immediate virus crisis could become permanent practice. "The Government is talking about the need to create 'herd immunity' through enough people catching the virus this time around," added Sinnott. "But UK business needs to see a big enough switch to cloud flexibility if the economy is to be equally protected next year. We, the cloud providers, and Government need to ensure that lessons are learned and actions taken after this crisis, and I fear that the collapse of some well established SMB businesses will serve as the justification for a permanent change from old school telephony."
The ability to work seamlessly from home is only a revolution to those who have been kept in the dark for the last eight years
The coronavirus outbreak also proves the theory that crises can often be opportunities in disguise. "Apathy and an ignorance of the products and benefits of UC have held back the conversion of 75 per cent of the business market, so I think this is an 'unfortunate' opportunity for cloud resellers," added Sinnott. "It could however prove to be fatal to some traditional solution providers who may see a backlash from customers who suddenly discover fully flexible and highly productive solutions have been available for years. The ability to work seamlessly from home is only a revolution to those who have been kept in the dark for the last eight years. I would be angry if my provider had failed to insulate me from these challenges."
Coronavirus crisis demands a targeted, measured response, and the channel is delivering