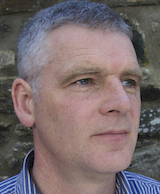 From the start of the coronavirus outbreak the focus of attention has been on the shift to home working – now, thoughts turn to how we can cope with a return to partial normality, writes Philip Carse, Analyst at Megabuyte.com.
In recent weeks we have had off-the-record conversations with CEOs of 16 B2B telecoms service providers about Covid-19, while there has been added flavour from trading updates from public companies Adept, Maintel and Redcentric. All have enjoyed a working from home boost (WFH) and have yet to see significant cash collection issues, but expect an inevitable downturn in demand as projects are delayed and new sales fall away.  
Broadly speaking, the telco providers we've spoken to currently assume that the crisis knocks back their business growth plans by a year (with a commensurate exit delay for private equity backed businesses). There will be a sharp one quarter revenue contraction after the working from home uplift, perhaps 10-20 per cent, followed by a gradual recovery.
The P&L impact is partly mitigated by cost measures as well as a decrease in spending on sales commission, events, advertising etc. And the inability to go out and attract new customers is at least mitigated by likely less churn from existing customers.
Overall, the larger players have robust business models, typically high (80-plus per cent) recurring revenues and an enterprise and/or public sector focus, albeit that the crisis may push back business models by at least a year. Adept Technology's trading update highlighted stress tests assuming reduced order volumes, delayed installs, extended cash collection and increased churn from customer bankruptcies. Prior to any Government support (and the VAT deferral), Adept estimates it would remain profitable and cash generative under any possible scenario given high recurring revenues (75 per cent), its public sector weighting (45 per cent) and low capex.
Few if any customers expected a scenario in which most or all staff had to work remotely
The situation is not quite the same, however, for small telco providers which lack balance sheet strength and/or have an above average exposure to hard hit sectors and/or smaller customers. Of the 277 telecoms and IT resellers on the Megabuyte platform, six have revenues above £100 million and 49 between £10 million and £100 million, with the remaining 222 below £10 million. Some of the latter must surely be under pressure.
Demand impacts
Pretty much all telecoms service providers (and IT resellers) that we've spoken to report a short-term filip from increased working at home, triggering demand for conferencing and collaboration services, extra bandwidth, calls, firewalls, VPNs, remote access software licences, strengthened cyber services, mobile dongles, laptops, screens, headsets and cameras, and so on. This has pretty much run its course, though attention has now turned to cyber protection given the proliferation of end devices on corporate networks.
While some end customers had business continuity plans, few if any expected a scenario in which most or all staff had to work remotely. Unsurprisingly, the telecoms service providers themselves were generally well geared up for remote working, and most have expressed surprise at how smoothly staff have transitioned, to the point that some plan to increase remote working/review their office requirements once the crisis is over. One company noted that its own contact centre KPIs have improved with remote working. If nothing else, video conferencing has become the default method of communication.
In addition to the WFH boost, many telco providers which have NHS customers have been involved in helping meet the current crisis, most notably supporting the new temporary hospitals and upgrading capacity for services such as 111 and the ambulance service. Among the doom and gloom, it is worth calling out suppliers that have gone above the call of duty to meet short-term needs quickly: Adept Technology highlighted Gamma, Microsoft, Avaya and Pragma, whilst Convergence Group praised BT Group/BT Openreach and Cisco regarding the new hospital at the Birmingham NEC. We are sure many other suppliers have gone beyond the call of duty. Many of the short-term projects have been done outside normal procurement processes, requiring considerable trust on all sides.
However, projects are also being cancelled or deferred. While many telecoms resellers have a significant recurring revenue base (typically 70-95 per cent) to tide them through the crisis, some are weaker financially due to size and/or exposure to hard hit verticals such as transport, non-food retail and hospitality, where customers have seen their revenues collapse overnight. Deferred projects are also being exacerbated by install challenges with, for example, BT Openreach prioritising keeping the network running rather than doing customer installs (other than in essential services such as hospitals).
Cashflow pressure
Of more concern is pressure on telecom reseller cashflows due to bad debt or customers requesting extended payment terms. If anything, CEOs we've spoken to have seen fewer issues than they were expecting at this stage, though all admit that it is a very fluid situation with each new direct debit run providing new data points. Broadly speaking, the better placed telco providers appear to be those with enterprise customers, even in hard hit sectors such as hospitality and non-food retail, who have solid balance sheets and access to additional funding to withstand low/no trading for a few weeks. Those with public sectors customers are also well positioned, though Covid-19 seems to be an excuse for some public sector discretionary consulting and other non-telco projects to be delayed.
Cost mitigation
So how are telco providers managing costs and cashflows? Fairly standard responses include drawing down unused credit facilities and, for public companies, cancelling or reviewing dividends. Recruitment is being frozen, partly because of the logistical challenge in the current environment. Discretionary projects such as systems upgrades/implementations are being put on hold, for a mix of cash conserving, management focus and logistical reasons.
There is, however, a wide divergence in policies towards staff. Most telco providers – even solid businesses – have already or intend to furlough staff, alongside freezing salaries, deferring bonuses etc, and at least one has cut salaries across the board by 20 per cent.
On the other hand, some have pointedly refused to do any such measures for what they perceive as the signals it sends to staff, even if not doing so will depress profitability, or in some cases because staff are simply too busy. One company, which serves a currently hard hit vertical, directly tied the cost savings from furloughing to being able to offer temporary customer discounts.
Supplier leadership
This brings us on to the final point, one we have laboured before – the need for supplier leadership. All of the companies we spoke to genuinely want to help customers that are in distress because of Covid-19, for example extending payment terms. But, as resellers of calls, lines, connectivity etc, they (rightly in normal circumstances) carry the bad debt risk. There is also no clear mechanism for service providers to temporarily disconnect customer circuits. For example, for retailers with empty shops, given minimum contract terms and reconnection charges.
In practice, the large majority of UK business connections still rely on the BT network, whether bought directly from BT Openreach via BT Wholesale, or third party providers of network services such as TalkTalk, Gamma, Virtual1 and SSE Telecoms.
We understand that there is an active dialogue involving BT, resellers, Ofcom and the Government about additional supply flexibility from BT Openreach regarding temporary disconnections. A well designed and targeted policy would certainly help UK telco resellers withstand the current crisis.