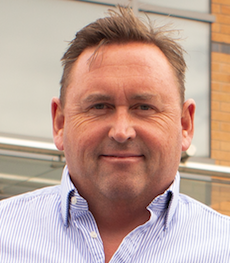 Ask Lily Managing Director Chris Morrisey how to catalyse growth and lift your business and he would say relocate to Leeds. Here's why...
Having sniffed the Leeds air Lily upped sticks in November 2017 and moved out of its Bradford office which could no longer sustain the company's growth ambitions, was counter-productive and lacked glamour. According to Morrisey the relocation was long overdue and protracted, but the shift to Leeds quickly unlocked Lily's capacity to grow. "We struggled to recruit the right quality of people in Bradford," stated Morrisey. "But we now experience great candidates keen to work in our attractive office and have already employed 20 people since moving. The relocation is a massive step up for the business, putting us on the map in Yorkshire."
As organisations grow, the scope for free collaboration between staff and their ability to make clear and swift decisions dissipates, but Lily's response to this is to encourage and maintain always-on communication. To this end the two-floor 6,000 sq ft building has been designed to facilitate all-encompassing inter-company communication with wallboards and screens that encourage collaboration including the use of company video comms. Staff energy is also directed into activity that creates a sense of buzz, belonging and purpose.
At the spine of this process is Lily's Strategy for Success (S4S) grand project, launched in August 2016 and based on The Winning Formula framework devised by business guru John Stein. It's a structure that sets out the company's vision, success factors, values and culture, and is designed to help push the firm past the £10 million barrier. "S4S channels the company's aspirations and stimulates activity, it's productive, sustainable and puts all staff in one place singing from the same song sheet," explained Morrisey.
"It communicates with clarity what we want to achieve and asks people to play their part. The document outlines our critical success factors and encourages staff to perform and ensure we meet our goals. It defines us, our approach, guides and motivates staff and keeps us focused on a day-to-day basis. S4S is the backbone of the business, enabling great people to follow a common cause. It's the most important initiative we have ever followed."
During the past three years Lily has generated year-on-year growth of 35 per cent, introduced new products and services, boosted its headcount and won a pile of industry awards. Just five years ago Lily was in the sub-£1 million revenue category, but Morrisey expects £7.5 million this year, placing the company within the top five per cent of growth businesses in the UK. Its natural stomping ground is the SME sector, although a small number of corporate clients exist, and Morrisey hinted at plans to establish a channel partner network as he seeks expansion in new areas.
The growth that Lily recognises now is based on turning out everything that's needed to run the business itself. The product strategy is defined as much by new circumstances as the usual response to the requirements of the market, its portfolio having been diversified as a result of the move to Leeds. "On relocating offices we saw that everything we consume as a business we could sell direct, from door phones, IT infrastructure, desktop support, AV, business marketing solutions, and we're even establishing a relationship with the refurbishment company," said Morrisey. "This builds on our CRM solutions, suite of energy products, mobile proposition and the IT division. SMEs want a partner that can deliver all solutions."
Lily has also developed a remarkable habit of bagging industry awards - 26 collected over the last five years to be precise - all recognising Lily's achievements in delivering effective ICT solutions and marketing campaigns, and for providing staff with a cutting edge work environment and offering customers high levels of service. The stuffed trophy cabinet is emblematic of a theme that runs to the core of Lily's ethos - success - a factor that's also reflected in the company's 'I'm a Succeeder' incentive which is open to all staff and rewards those who go the extra mile with a VIP trip. Nine Succeeders are jetting off to Ibiza this month, another destination of their choice, the other being Leeds.
According to Morrisey, what Leeds can offer growing businesses should not be underestimated, and if more companies followed his lead the north-south tech divide and regional imbalance weighted towards London and the south would change overnight. "Massive investment in Leeds by the Government and businesses is transforming the city into a primary tech and creative hub in the north," he stated. "The optimism and opportunity is tangible."